Did you know that it's actually possible to travel and earn money by working remotely even if you don't have professional experience or degree? Recent graduates looking for their first job, people changing their career path heading to another country, stay-at-home parents moving around, and even senior citizens seeking new adventures visiting new places can sign up for a platform to find some paid gigs online. Nearly everyone has the freedom to become a digital nomad in today's world and take on an entry-level digital nomad job! Follow our guide to find some obvious and less obvious remote job opportunities for yourself!
Entry-Level Remote Jobs For Digital Nomads
1. How to find an entry-level remote job?
You've certainly read job ads in which employers are searching for someone with ten different skills and at least 2-4 years of – paid or unpaid – experience for an entry-level (remote) position. That is just insane! Not impossible, but it's not the most ideal way of spending your school years doing hundreds of tasks, for instance. Anyway, we're sure you've gained some knowledge – only unconsciously. Think about it, and map your skill set!
As a student, it's better to concentrate on school projects and only work part-time to finish your studies as soon as possible. Once you've done with that, you can start broadening your horizons concerning the job market. To be honest, it seems kind of impossible that you don't gain any experience while at school or doing student jobs.
2. Entry-level remote jobs
With some or no experience at all, you can land entry-level digital nomad jobs. We'll give you some ideas, and you can decide which one you could and would like to do. On AppJobs.com, we in fact list more than a hundred cities and hundreds of job offers. With one registration, you could have access to all. So fasten your seat belt and enjoy the ride. But read our tips here first.
Work as a virtual assistant
If you don't mind talking to strangers, arranging stuff, run errands and have the willingness to get things done, read about virtual assistant jobs. In our fast-paced society, many homeowners may need a hand. Offer yours and get paid! Use your Chrome browser and Gmail address, take an easy aptitude test, and start booking tables, tickets and many more whenever, wherever.
Sell your photos online!
As a digital nomad, you'll see unique, beautiful and surprising shores, buildings, landscapes, urban areas, etc. Whenever something catches your eye, stop and take a photo of it. You could sell it online on Adobe Stock Photo. You register, upload your work, and make money in royalties. The sum is based on the size, the content type and the subscription plan chosen. If you're into actions, sign up for
Byrd. We also consider this an entry-level digital nomad job where you must take photos of events clients ask you to do. You just register, submit your name, where you live, etc. and grab your camera to capture moments!
Get a job as a tutor/online teacher!
Let us start by saying thank you. We believe teachers and tutors are not appreciated enough in our society. Sharing your knowledge is a great, and you should be proud of yourself. Even if you haven't gained any professional teaching experience yet. But the time will come! Start by finding a language partner on italki to practise your pedagogical skills. It's an informal way of exchanging knowledge. When you feel you're ready to earn money, explore the page for paid teachers on the site or sign up for another platform. In some cases, you must be a native speaker if you wish to teach a language. Read our blog post on what it's like to be an online tutor.
Get an entry-level job on freelance platforms
Freelancer.com
The platform welcomes anyone with some skills and free time aiming to earn extra money. Simply register, list your skills, and start bidding on jobs. Yes, bidding. As a user, you'll have the opportunity to bid on the entry-level remote jobs you like. If the job poster picks you, that's your lucky day. Several types of jobs are listed on the platform every day. It's up to you how much and how often you bid. (Find out how many times you submit a quote for free.) Without any experience, we would suggest that you check out the data entry jobs first. You would add some data to some databases. Easy. Yet this kind of job is slightly monotonous, but you would manage your workload and stop when it's enough.
PeoplePerHour
On this platform, people look for all kinds of freelancers. Some need help with web development, some with writing. As a fresher aspiring to do some entry-level digital nomad jobs, you should start building your portfolio. It makes sense to offer your services cheaply first but try to earn some pennies. The more experienced you become, the higher rates you can charge your clients worldwide. Take a look at Hubstaff Talent and Fiverr as well!
Test and take paid surveys online
If you dislike bidding or don't plan to work on long-term projects, we'd say you should check out tests and surveys online. These are the easiest of all entry-level remote jobs probably. With Hiving, you would get paid for completing surveys. As a user tester, your feedback on websites will be appreciated and paid. Well, we probably don't need to explain it in so much detail. After joining the platform and downloading the app just in the previous two other cases, you could earn an income while watching a documentary, a fiction film or a TV show. Whatever you like!
Earn money as an affiliate marketer
Many companies pay affiliate marketers to spread some good words about their products or services. Those operating as job boards may launch their own jobs affiliate programs. It's super simple to get started as an affiliate marketer, although you should find your niche and try to stay genuine. If you produce content related to employment or you're just the person in your group who always bombards their unemployed friends with messages regarding jobs, you can sign up for the AppJobs Affiliate Program. AppJobs is available over 38 countries worldwide, in more than 250 cities.
How does it work? || You create an account here and submit your personal data. Someone will contact you soon, and you'll receive personalized links. You can promote specific job offers, services, anything that is relevant to your content. Start sharing links online!
What about cookie duration? || It's 60 days.
How does one get paid? || Whenever someone clicks the link and registers with any of AppJobs' commercial partners, you'll get 40% commission. You need to earn $100 to request a payout. Payments occur via bank transfer, and soon PayPal will be an option as well.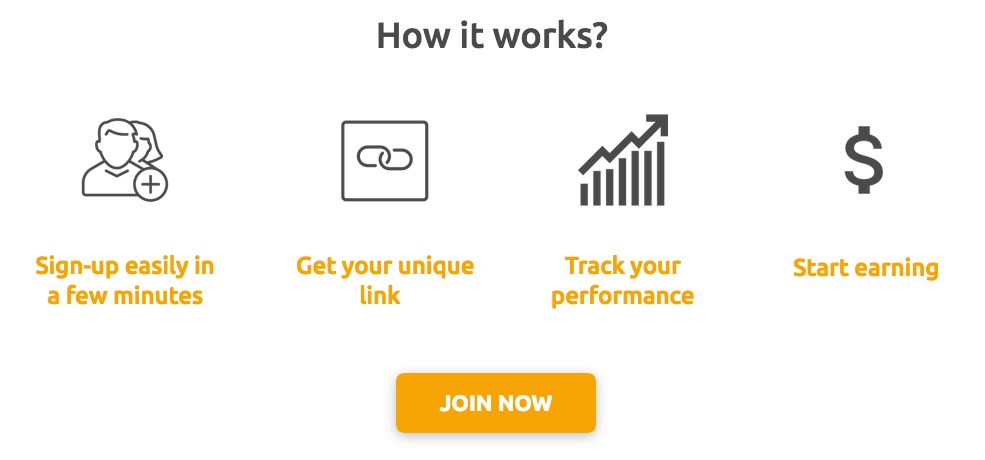 3. Obstacles you may encounter
Life is hard, and it requires you to have the stamina to manage it. You may worry about purchasing the right insurance, stress about losing money on money transfer even if there is a solution, wonder a lot about what type of retirement scheme you need, or visas. Whenever you meet a challenge, accept it. Try to be patient, and take it easy. We got you covered!
Start your digital nomad journey!
Read more