Thousands of expats and immigrants decide to work abroad every year. Many of them choose the United States of America as the destination. However, you must have a visa to work in the US. In all cases, it's the U.S. Citizenship and Immigration Services (USCIS) that processes the petition for an H1B Visa filed by the future employer.
For example, in the fiscal year of 2017, nearly 200,000 people received an H1B Visa.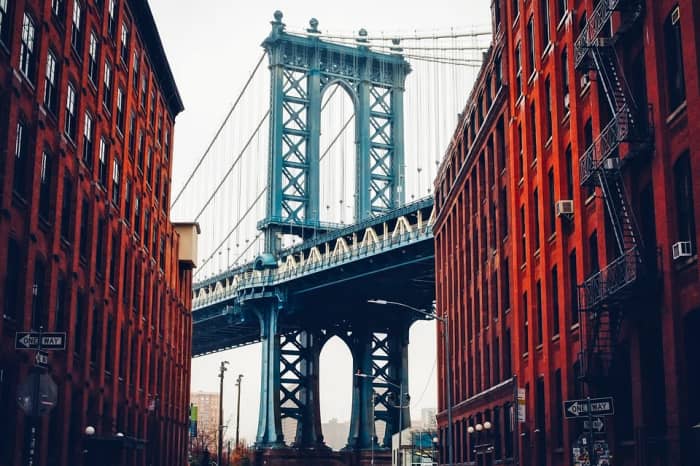 1 What is an H1B Visa?
If you have ever tried to figure out what kind of visa you need to enter the US, you know that there are plenty of them. The H1B is the one for skilled workers. Companies can hire foreign nonimmigrant aliens (future expats/immigrants) for jobs temporary or seasonal in nature and if there is a shortage of US workers in the field.
2 What are the requirements to apply for an H1B Visa?
You will need a Bachelor's or Master's degree, or 12 years' work experience or a mix of further education and work experience to be issued an H1B Visa. The good news is that the visa can be valid for up to six years.
The requirements for expats/immigrants make sense considering the fact that the main occupations are:
• IT, Computing
• Finance, Accounting, Banking
• Marketing, Advertising, PR, Sales
• Recruiting
• Engineering (all types)
• Teaching
• Healthcare/Medical
• Legal, Lawyers
• Networking, Telecommunications
• Business, Management, Hospitality
3 How to apply for an H1B Visa?
To secure an H1B Visa, expats/immigrants must find a US company that wants to hire them. In case you haven't got the faintest idea about how to get in touch with companies, you can use this service. That being said, numerous paths can be followed today to land your dream job in the preferred city and state in the US.
Once you have completed this first step, your future employer must act. They are the ones who will sponsor you. Keep in mind that it's the US company that must file the petition at the USCIS, and private persons cannot be sponsors. The company may pay fees as well. Find more info on the costs of the H1B Visa here. It takes ca. 2 to 6 months to get the visa.
Searching for popular side hustles in USA?
Search in New York City, Chicago, Charlotte, San Francisco, Dallas, Austin, Miami, Albuquerque, Los Angeles, Kansas City, Sacramento, Atlanta, Boston, Denver or Washington!
Read More
• Let's Explore the US Job Market
• Working holiday in the USA
• Working in the USA without a green card? Employment Authorization Document can be the solution
• Best Places for Expats in 2019
• Working abroad – short introduction
• Work with a Holiday Visa in Canada
• Getting Work Permit in Canada
• Let's Explore the Australian Job Market
• Travel to Australia with Working Holiday Visa
• Airtasker | Australia's Most Popular Gig Economy Platform
• Planning to move to Europe to work?
• Jobs in Europe for Americans
• Looking for a job in the UK?
• Working visa in the UK
• Are you an EU citizen in the UK concerned about Brexit?