Getting a summer job is a great way for you to build your CV/resume, get your foot in the door, and learn new skills. Not to mention the good earnings! After spending your free time hiking, surfing, or fishing in the breezy weather, here come the 5 top-notch opportunities you don't want to miss this summer. And the best thing: you won't be fired from any of them – unless you want to. Do you know why? Because you will be the boss.
5 most popular summer jobs to explore now!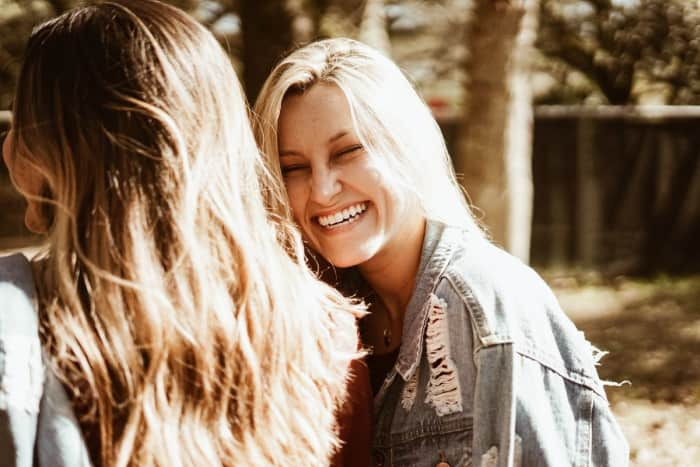 Photo by Baylee Gramling on Unsplash. Do you and your friends agree on what the most popular summer jobs are?
Who are summer jobs for?
Traditionally, teenagers or students. But anyone can benefit from getting a job in the summer – with the gig economy, countless work opportunities are open to anyone who has the free time or the need to work and earn some extra cash. In fact, you can even turn your summer job into permanent employment.
What can I work with?
It really depends on your personality and what you feel most comfortable with. Let's say you really like cycling: then what is a better way of earning than on your bike? By joining a platform providing delivery services, you can rapidly boost your pocket money over summer. Same goes if you have a special spot for pets and friendly animals in your heart. In this case, getting a pet-sitting job might actually be your smartest move. In short, the choice is yours!
Do you want to find out more?
Here come some of the most popular summer jobs that will pay you up to $20 this summer. You only need a smartphone, an app and some free time to start doing them!
1. Be a local guide in the most touristic cities in the US!
When summertime hits, tourists flock to big cities in the U.S. This is no surprise… If you happen to find yourself in New York City, Los Angeles, Washington, Boston, or any other major city in the country, think of it no more and get a local guiding job. With U2GUIDE, you can earn money by showing tourists the city through your glasses. What's more, you will be actively contributing to the well-being of your state – half of their profit goes to local NGOs! So, why not earn money and save the world at the same time?
Find tour guide jobs in Denver, Memphis, Austin, and other cities in the USA.
2. Take care of adorable animals!
If you are truly a lover of pooches and kittens, you can't go wrong with getting a pet-sitting job. Basically, it's like receiving money for having fun. If you choose to work with PetSitter.com or Rover, you can simply go to the pet's home, pick them up, and walk them around your favourite park for a set period of time or to open up your home to four-legged friends. Whenever pet owners go on holiday, they will drop their beloved dogs, cats, or rabbits (!) at your place, and pay you for the entire time you spend looking after them.
Become a pet sitter with PetSitter.com in Los Angeles, Cincinnati, Louisville, Memphis, Albuquerque, Portland, Detroit, Charlotte, and many other cities or Rover in Atlanta, San Francisco, Houston, San Bernardino, Chicago, Seattle, Pittsburgh, Dallas, San Jose, Orlando, Cleveland, Columbus, Boston, Detroit, and many other cities.
5. Babysit your neighbours' children!
Once you needed a reliable and responsible caregiver, now it's your turn. During summer, the demand for babysitters increases significantly. Not every parent can afford to send their children to camps during the whole summer. Some of them will look for a babysitter instead. Without a doubt, babysitting is a popular summer job among teenagers. It doesn't necessarily require previous experience, flexible and also pays decent money.
Look for babysitting jobs in Denver, Chicago, Sacramento, Houston, Ottawa, Montréal, London, Liverpool and many other cities.
Read also: Everything you need to know to get a babysitting summer job
4. Deliver food by bike!
There's no better way to stay in shape during summer than riding your bike. What happens if we add making money to the equation too? We get one of the most popular summer jobs out there! Most cities tend to be a bit too big to cycle in, however, you can choose to make deliveries around your own neighbourhood. If you want to go big and earn more money, of course, apps such as Uber Eats and/or DoorDash will offer you the option to make deliveries by driving your car and earn big time during the summer season.
Join on-demand, locally available delivery platforms in Long Beach, Colorado Springs, Orlando, Fresno, Chandler, Oklahoma City, Louisville, Tucson, San Bernardino, Wichita, Seattle, Tulsa, Norfolk, Riverside, and many other cities.
5. Do some random tasks that pay well!
Mow the lawn of your neighbour, deliver a medium-sized parcel, pick up some musical instruments or assemble an IKEA wardrobe. All of these are small gigs you can get paid for! Both TaskRabbit and Jop will allow you to earn by doing small errands around town. TaskRabbit is more about helping people clean move or assemble furniture, Jop opens up further possibilities – in addition to the standard snow shovelling and handyman jobs, you can offer yoga classes, become a pet sitter, or even be a fitness instructor.
You may be interested in: Follow the bunny and make extra money – How to make money with TaskRabbit?
Apply for the most popular summer jobs NOW!
If you're still a bit puzzled and don't know how to get started, find some of the best-paid summer jobs here.