Are you thinking of becoming a freelancer but you're not sure where to get started? Nowadays, there are freelancing opportunities for everyone – not only writers or graphic designers.
Whether you want to be a self-employed designer or make a living renting out your home, the best freelancing gigs for you are definitely out there. And some of the funniest ones can be found on Fiverr!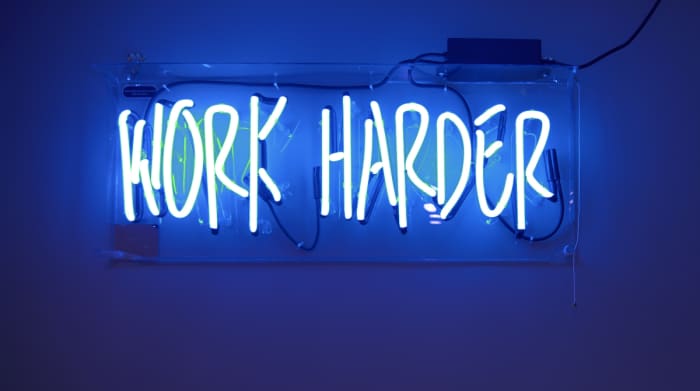 Photo courtesy of Jordan Whitfield
Fiverr's platform makes earning money easy and allows you to work as much as you want. The website has become especially popular in the last few months for people that are looking for easy, fun and interesting work opportunities. You could make a fun birthday video for someone, or promote a client's social media account. You could share healthy recipes in exchange for money, or do an online tarot reading if that's your thing! The sky is the limit on Fiverr!
The craziest freelancers have already set up Fiverr profiles while you're reading these very lines! The offers vary from pretty simple consultancy services to craftsmanship.
Nevertheless, some of them are not only popular but also a bit, let's say, weird!
Here are the 5 weirdest Fiverr offers we found! We hope you get inspired to create your own Fiverr offers once you realize how easy it can be to make money online!
Of course, since finding love is one of the ultimate goals in life, there are thousands of versions of giving relationship advice. One of the users is keen on doing a psychic reading of your love life. This talented individual only needs to know your name, gender, and date of birth!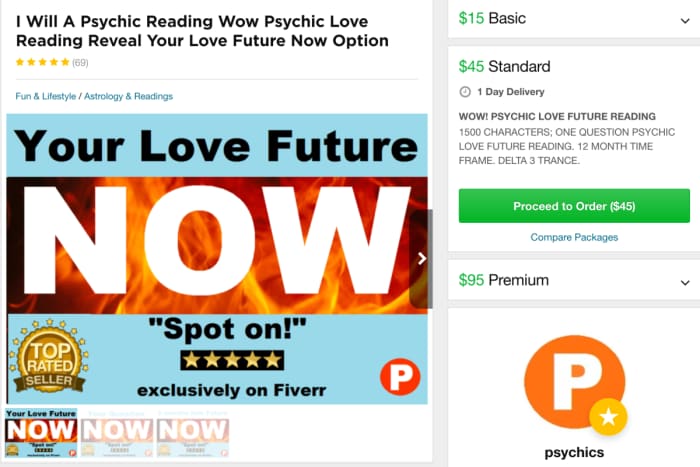 Promising!
This psychic has been doing it for over ten years now, so she really knows what it's all about. Extra care is included in the service, namely clients will be treated as a sister or brother.
What else could you really wish for?
"We all desire that amazing, passionate love but most of us are lacking it", says the other selected Fiverr user, who doesn't think you should waste your time on people who are only a phase in your life and move on as soon as someone else comes along. People who make your heart sing, are the real treasure.
And guess what? Jaxlyn will help you find this particular person in a reasonable amount of time!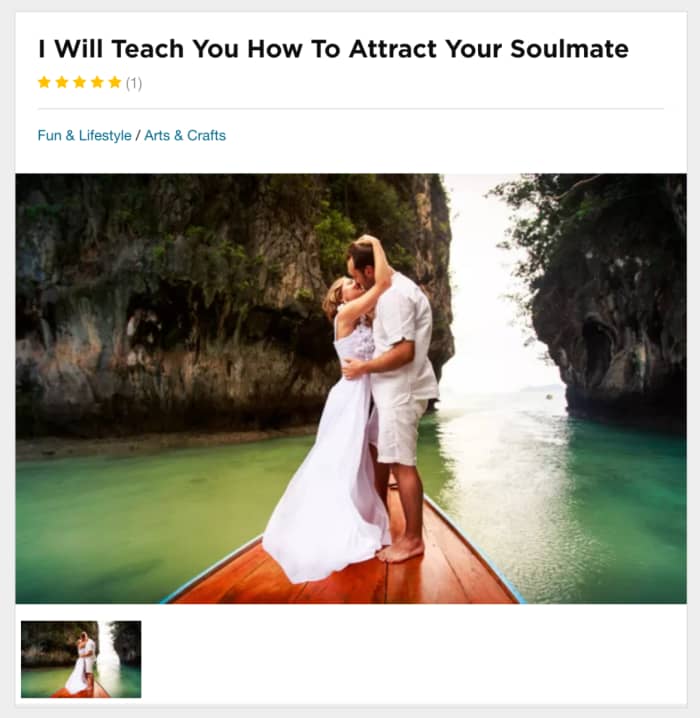 Jaxlyn's promise is tempting!
Jaxlyn answers the questions you are afraid to ask about love and soul mates!
What is the process like?
A timeline will be drawn as well as areas that need to be addressed will be identified. One can even get her/his own personal prayer, spell or ritual! This processor, let's call, it technique is – according to its creator – very powerful, and clients definitely meet their soul mates within a few days or weeks.
There is a trick, however!
The initial gig is to get rid of all the energies emerged during old relationships, and the extra section provides clients with the promise of giving their soulmate into their life.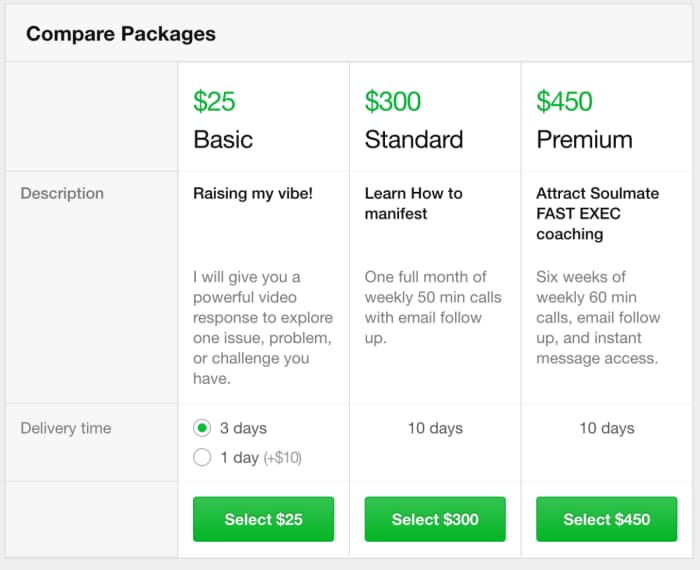 Jaxlyn's offers
The headline sounds a little cryptic for sure…
Magic is something that has been around for centuries, and it keeps mesmerizing humanity. And like many others out there, this Fiverr user knows that…
That's why Willow Malone, aka Fiverr's "white witch", promises to open and stimulate the heart chakra for love and relationship using white magic!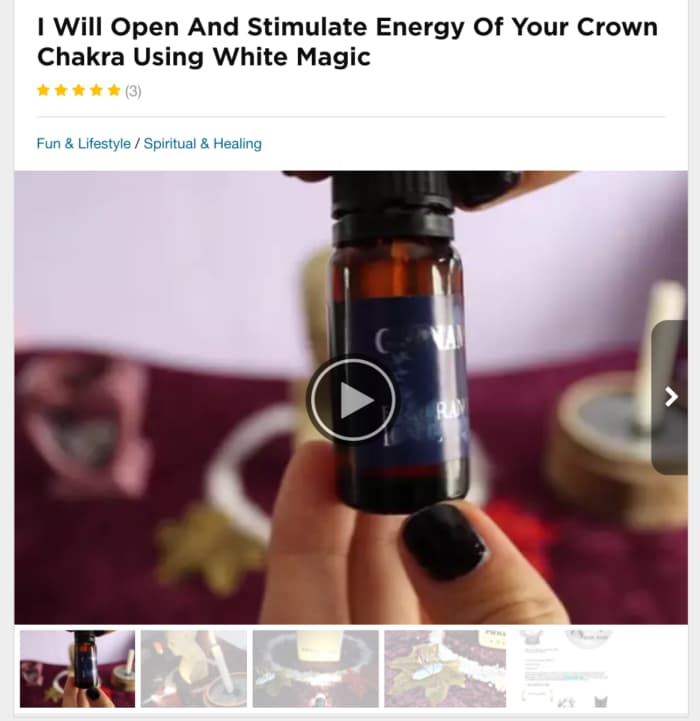 Willow's Fiverr page
Why the Crown Chakra?
Apparently, the crown chakra is somehow linked to the feelings and the traits of love & compassion, ego, hope, positive attitude, confidence and emotional balance.
And how does Willow do it?
The name of the user-written by hand, or a photograph (for extra) is placed inside a green lantern, where the candle will open the crown chakra. Depending on how much someone wants to spend, a variety of ingredients can be added to the ritual. To really see what has been happening, the client will receive a full video of the ceremony.
Fun or spooky?
4. I will change your life to the way you want
However, sometimes you don't really need to open your heart chakra to find love or to be happy.
That's right, sometimes it's enough to hire another Fiverr user who will change your life in a way you want to. As this person puts it: "Life is very short to be sad and cry."
Our thoughts exactly!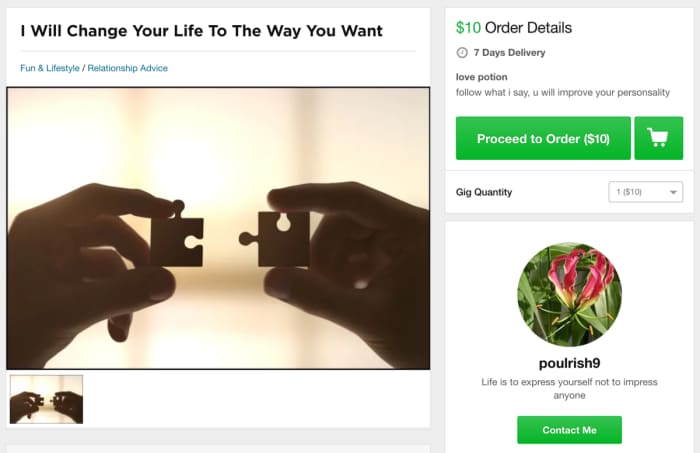 So it's your turn to stand up and do something! Anything!
We have no information on how it's done exactly, but this user is quite confident that it works! Would you give it a try?
And the very last gig that got our attention involves cats, because why not? Cats know what they want and when they want it! No wonder the internet is obsessed with them! Who doesn't need cat advice?
This Fiverr user is totally aware of this, so he wants to help you!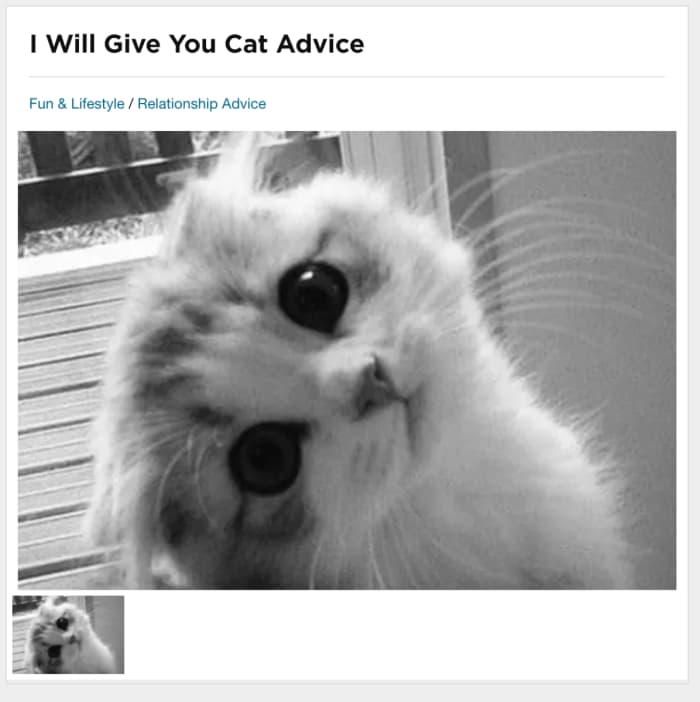 Who could resist that face?
After taking up the offer seems like your cat's meow won't be a secret language anymore.


It's about time you solved that litter box problem!
So, do you want to join the creative and diverse community on Fiverr? You are more than welcome! Tell us about your own gig on Fiverr. We would love to hear about your experience.