Having a driving job is a great way to make some extra money and enjoy a flexible schedule. Whether you want to drive around the city all day, starting in the morning, picking up in the evening or just have some spare time to work on the weekends, you can set your own schedule as a rideshare driver.
However, this doesn't mean that driving late hours or dealing with a broad range of clients is a piece of cake. Sometimes, it's quite the contrary. It's important to be prepared for uncomfortable situations and to know how to act. It's good to be prepared and to learn how to smoothly and politely handle a varied range of clients before signing up with one of the various available driving apps, wherever you may live.
While we do hope that all your trips with an app will be stress-free, we have a few tips for you to help you deal with some of the uncomfortable situations that you might encounter.
1. The small talk issue
Knowing how and when to make small talk is crucial. Discussing the traffic, the weather, the last concert you've been to, and cracking an innocent joke will usually relax the atmosphere and keep the whole ride pleasant. However, not all of your riders could be in a chatty mood. If you have a passenger that is keeping their headphones or using their phones throughout the whole ride, they probably just want a moment for themselves.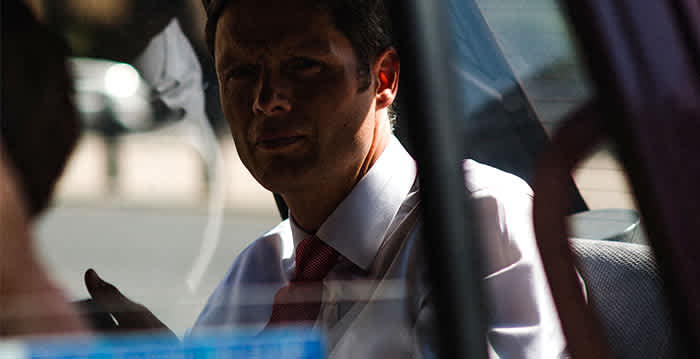 2. The perspective
It's all about understanding the perspective of your customers. Remember the feeling of getting in a taxi late at night? Well, then also try to remember your state of mind at that crucial hour in the evening. There are big chances that your passengers didn't care much for small talk, and only wanted to get back home fast. Sometimes your passenger destination can be walkable. And that can definitely be not so profitable for you. But remember perspective always changes once the sun sets and the green fairies play their magic. You might have taken a passenger that has some illness and for some reason cannot proceed with the walk.
3. The customer is always right. Really?
It's always good to know how to say "I'm sorry" and take the initiative to solve a wrong turn. Some people are rapid to burst and they might even start pouring and spluttering, thinking you might want to trick them into giving more money. Take the responsibility for what happened (even if sometimes it's not yours to take).
Sometimes, you can avoid the misunderstanding by asking the passenger if they have a preferred route to get home. If they're locals, they might believe they know the best ways to get around the city. If they say they're in a rush, you can always suggest a route that you believe is better – maybe you know that a specific road gets really busy during rush hour, so you suggest another route that will be faster, even though it seems longer. But remember to always explain to your rider why you're taking what seems like the longer route.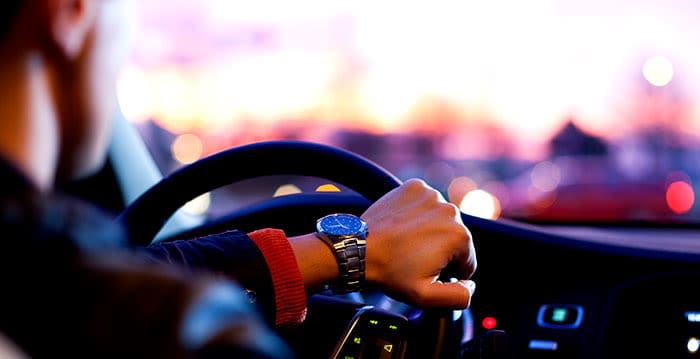 5. Communication is key.
Make sure they leave the car safe and pleased with the service. After all, you want to provide great customer service and you want to make sure that your riders will leave a 5-star review once they get out of the car, and now get some of the higher tips.
6. The Saturday Nights
On the weekends, people will enjoy the night out, especially during the summer nights. And of course, intoxicated people should take any transportation instead of taking the wheel. But the after effects are not pleasant to deal with. The probabilities of getting drunk passengers are big, and you might have riders falling asleep, not "functioning", and the worst, vomiting during the trip. Remember to always keep cleaning products in your car, you never know when some "accident" might happen during the Saturday nights.
It's important to remember that you can always cancel a ride if you get to the pickup destination and you see a group of passengers that are definitely not sober enough for a car trip. If anyone seems aggressive or rude, trust your best instincts and just cancel the ride.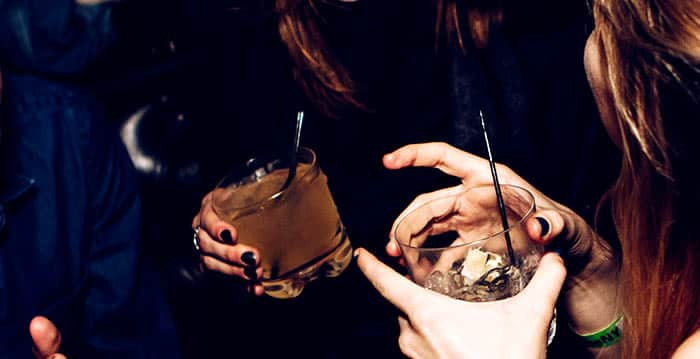 7. Keep the machine shining
Your car is your instrument of work. You need to keep it in the best shape and look as possible. Some passengers might take drinks, food, or cigarettes which can make your carpet dirty with crumbs, or leave a smell and generate an extra hour of cleaning at the end of the "shift". This is generally disrespectful, but as we mentioned before, communication is the key. Tell your riders politely that you have a no food/drink policy, and that they can open their beer cans or eat their fast food when they reach their destination. Remember: Always be ready to stop if someone gets sick! Always have water, mints, and a plastic bag in both front and back seats.
8. Don't fall for the flirt
The flirty type is probably one of the most annoying customer types that you can encounter. And it will most likely happen on the weekends as well. But first of all, no. It's not OK to flirt with passengers or the other way around. It's unethical, can ruin your reviews and, if this is not enough, in extreme cases, you can even lose your right to drive with a driving app.
There are some cases in which passengers flirt with the driver to skip paying for the ride. Obviously, this is a trick, and you shouldn't fall for it. But you need to be super respectful and polite when refusing a passenger's flirts. Don't cross any boundaries and make sure that your passenger won't either.
If you learn how to handle all these cases, you can pretty much be assured that you can handle any passenger and safely earn money on your schedule at all times!
Ready to become a driver? Check all driving app opportunities with AppJobs!
United States
Check all driving apps in Philadelphia, Los Angeles, Seattle, Austin, Boston, Miami, New York City, Chicago, Baltimore, Charlotte, Cleveland, Cincinnati, Columbus, Detroit, Fort Worth, Indianapolis, Kansas City, Denver, El Paso, Milwaukee, Nashville, Orlando, Phoenix, Pittsburgh, Portland, Sacramento, Las Vegas, San Antonio, San Diego, San Francisco, San Bernardino, San Jose, St. Louis, St. Paul, Washington DC or in Tampa.
Europe
Check all driving apps in London, Manchester, Liverpool, Birmingham, Leeds, Dublin, Stockholm, Berlin, Paris, Madrid, Amsterdam or in Barcelona.
Other Locations
Check all all driving apps in Toronto, Montreal, Ottawa, Calgary, Sydney, Melbourne, Brisbane, Johannesburg, Cape Town, Durban, Singapore or in Hong Kong.