Almost all parts of the world are under lockdown. Self-isolation and Quarantine are two words that are being batted around society. As the world strives to find a cure for COVID-19, Appjobs reached out to a gig worker from Philadelphia (U.S.) to highlight the issues that part-time workers are facing during this pandemic.
Nikki is a self-employed Uber and Lyft driver. She has been working for gig companies for a couple of years, having worked a variety of app-based jobs with companies like Instacart and Postmates. She also runs her own YouTube channel called Deal Finding Diva, where she shares her best saving tips with her following. Nikki is one of the millions of gig workers who have been affected by COVID-19; being forced to choose between having an income and their health. It was during a ride with a passenger who was unwell when Nikki realized the danger she was subjecting her family to.
"I had to stop driving for Uber and Lyft because my daughter has asthma. I don't want to risk my family's health."
Nikki told us about how delivery jobs like those with Uber Eats, Postmates, and many others are promoted as safe due to the 'contactless drop off'. However, this only helps customers stay safe rather than helping drivers and restaurant workers. As the world shuts down and self-isolates, companies need to understand the difficulties faced by contractors. Part-time jobs like driving and delivery are high risk, with companies being expected to take effective measures to ensure that drivers and delivery people remain safe.
As the media continues to praise gig workers for their heroism, gig workers expect companies to show the same cognizance. Nikki laughs and says that she hasn't received any help from Uber or Lyft, except for precautionary app notifications. She recalls receiving a message from Lyft advising drivers to put plastic window insulation between themselves and passengers. She also tells us about how Uber announced that they would distribute sanitizers amongst the drivers but then closed down its centers 48 hours after the announcement. This has put extreme pressure on the drivers because they need to sanitize their cars and pay for everything themselves.
As is the case with many drivers, Uber and Lyft make up 95% of Nikki's income. The majority of gig workers face financial uncertainty in the months to come, especially as quarantine measures tighten around the world. When asked what she would do if she got infected, Nikki responded by saying that she would remain at home and wait for it to pass away because the medical bills will be too expensive to afford.
Nikki is just one of the thousands of drivers and part-time workers that are severely affected by the dangerous coronavirus. Despite the situation, Nikki seems to remain positive. On her YouTube channel, she posts hacks to help others survive the quarantine.
Nikki's tips for gig workers during the coronavirus pandemic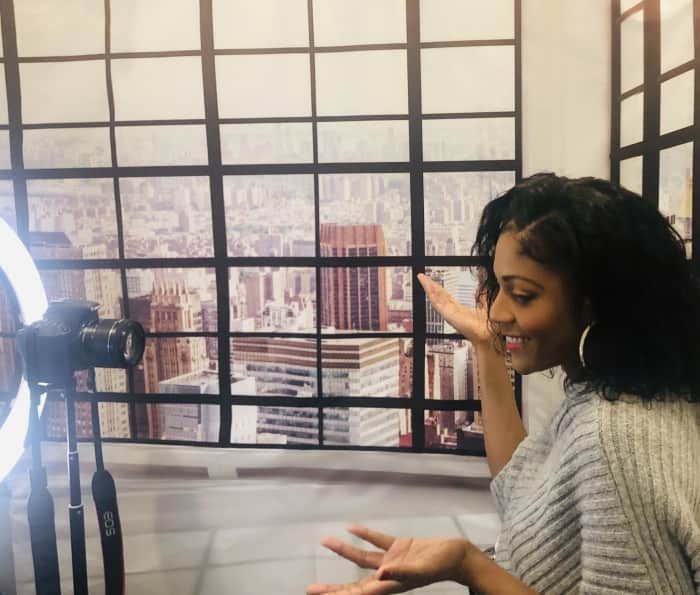 Pursue your passion
I suggest people take the time to work on something they have not had the time to do. If they have a passion, now is the time to pursue it. That is what I have been doing. When I drove for Uber and Lyft, I was on the road by 4am and worked as much as 12 hours a day, seven days a week. I was too tired to focus on my passions. I was also unable to consistently create content for my YouTube channel and my, blog. While in isolation, I have more time for those things. I have even begun to create online courses for people to have a streamlined way to learn money-saving hacks such as couponing. Plus, I have so much more quality time with my 9-year-old daughter. As a single mom, that is priceless. I would have never thought I would have the time to do all of this.
Anyone can coupon!
My other tip is to take the time to learn to coupon! I have been told by so many people that they want to learn how to coupon, but haven't had time to do so. Now there are no excuses. We have plenty of time. Why not learn a skill that will benefit you and your family even after COVID-19?
---
Read more: