Coronavirus has wreaked havoc around the world in more than one way. As countries around the globe are trying to find a cure for the pandemic, unemployment is at an all-time high. With the economy being under a lot of pressure, more and more people are losing their jobs. If you are one of those who have lost their jobs, we offer solidarity.
This article will help you gain a better understanding of what to do if you lose your job and how to create a contingency plan. In this article, you will find useful tips and tricks that will assist in tackling job loss and uncertainty.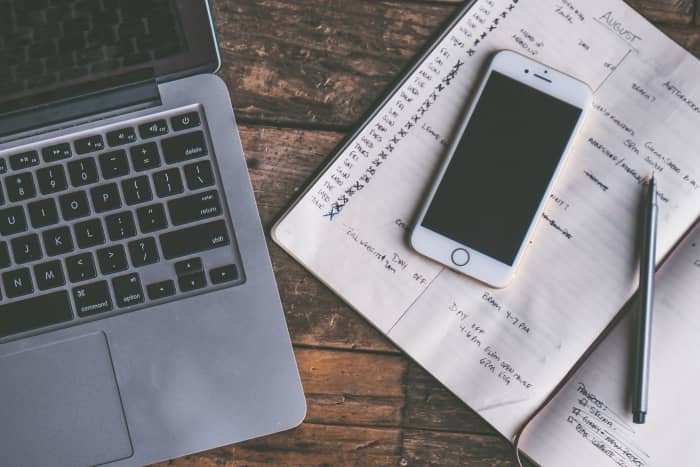 Photo by Jessica Lewis on Unsplash
1. The current state of the economy
The economy is currently facing a lot of unprecedented pressure. As of 28th March, 6.6 million people have filed for unemployment insurance which is an all-time high and twice as much as the previous week. Economist Miguel Faria-e-Castro of the St Louis Federal Reserve has estimated that around 50 million jobs will be lost due to the outbreak of COVID-19. The jobs that are most likely to be hit include sales, catering and intensive jobs such as hostess and hairdressing jobs.
However, the Economy Policy Institute (EPI) has predicted that around 5.25 million jobs will be lost by this summer, using a median of the reported figures from Goldman Sachs and Deutsche Bank. The EPI has also reported that certain US states and sectors will be taking the brunt of the job losses. The retail, leisure and hospitality industries will be hardest hit by the pandemic.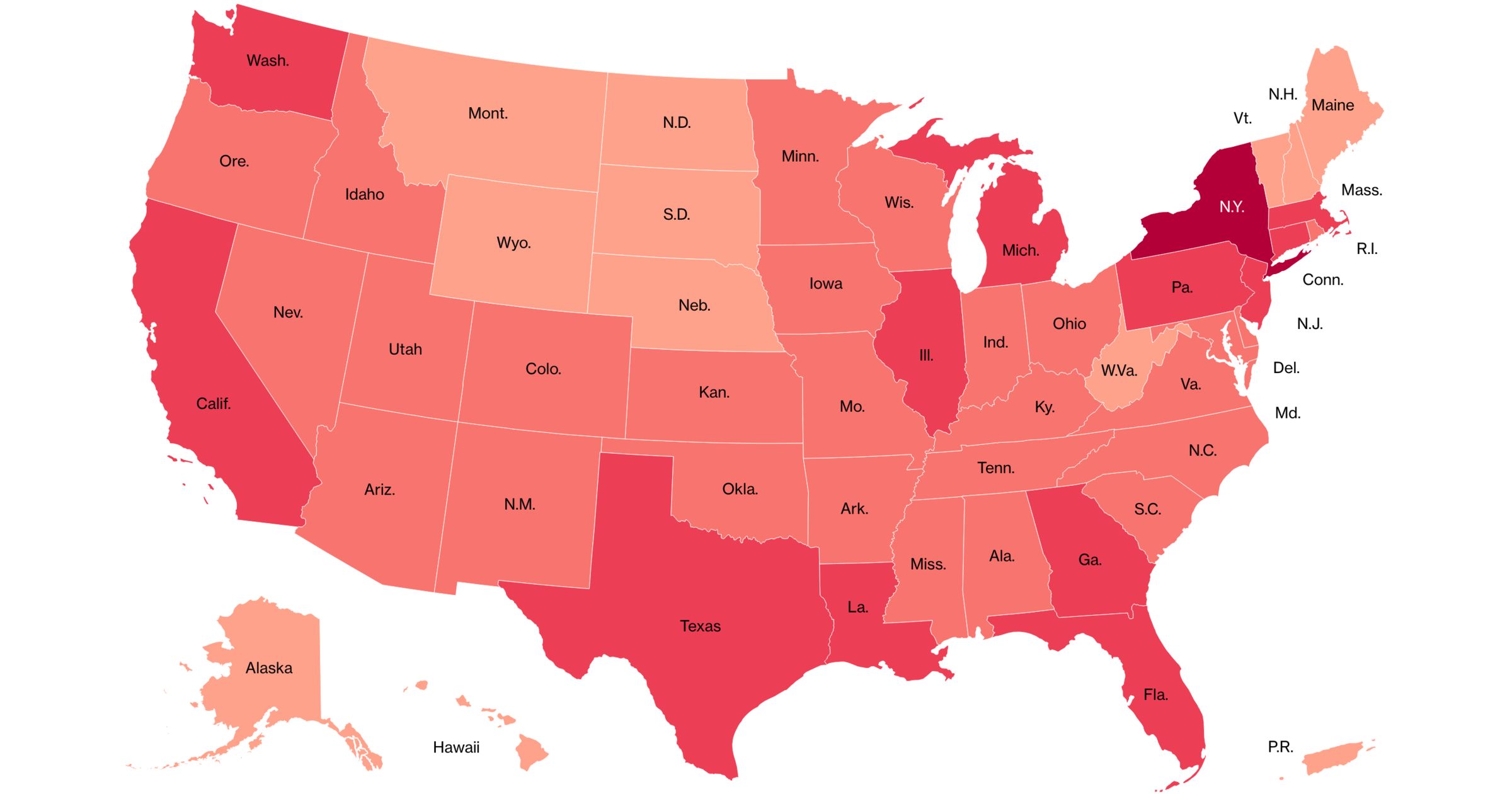 Source: Bloomberg: Spread of the Coronavirus Outbreak in the U.S Confirmed Cases in the U.S. by State and Territory
All sectors and industries are being affected, with the gig economy being no exception. AppJobs conducted an online survey to determine the extent that the gig economy has been affected by the coronavirus outbreak. The findings highlighted that 68% of gig workers now have no source income and 89% of the gig workers and self-employed individuals are actively seeking a new source of income. Additionally, 52% of gig workers have already lost their jobs as a result of the pandemic.
1.1. Why are people losing their jobs?
One of the most obvious answers is that most of the world is observing periods of isolation. Many companies have had to follow government instruction and pause their operations. This has resulted in layoffs to ensure that the company can stay afloat. Job losses have been experienced globally with most industries feeling the effects: the food, travel, retail, entertainment, leisure and transportation industries have been struck hardest and are suffering from the greatest losses.
2. What should you do if you lose your job due to coronavirus?
If you have been scouring the internet looking for answers, then this is the place to look. Here are some of the most important things to do if you have lost your job during this pandemic:
2.1. Apply for unemployment benefits
The first thing you need to do if you have lost your job is apply for unemployment benefits. What kind of work have you been doing? Are you a gig worker or did you have a full-time job before the pandemic? These are important questions in assessing the kind of unemployment benefits you will qualify for. In order to access unemployment benefits, you need to file for unemployment insurance.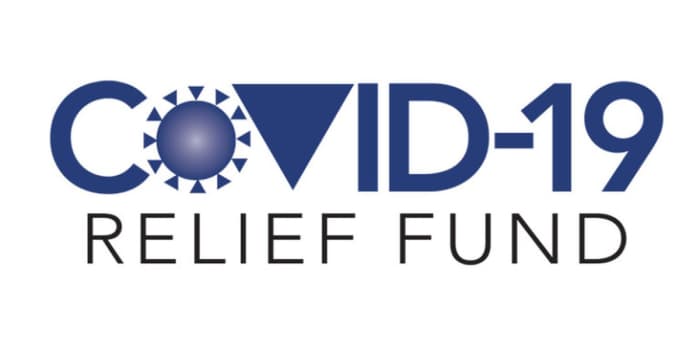 2.1.1. Unemployment benefits for Gig workers & Freelancers
For the first time in history, the U.S is now offering a $2 trillion federal stimulus package known as the CARES Act which is a one of a kind bill that provides economic relief not only for freelancers, gig-workers and self-employed individuals but also for small business owners to help them avoid unemployment and joblessness.The bill has given small businesses the opportunity to receive funding that considers the needs of independent contractors. Here's a brief overview of the types of funding this bill provides:
Economic Disaster Impact Loans (EIDLs) – Through this program, independent contractors can get an advance of up to $10,000 on working capital loans while businesses can apply for a loan of up to $2 million. This loan does not need to be repaid but the loan must be used for fixed debts including rent, payroll, accounts payable and bills the business cannot pay as a direct result of COVID-19. You need to fill out the application available at SBA's website and once your application has been accepted, the funds will be transferred. You must be able to provide supporting documents including tax returns, the company's profit over the fiscal year as well as profit and loss statements.
Paycheck Protection Program Loans (PPP) – PPP allows small businesses to get relief through any existing SBA 7(a) lender or through any federally insured depository institution, federally insured credit union, and Farm Credit System institution that is participating. This program enables small businesses to meet payroll and benefit costs for up to 8 weeks. The loan can be used to pay mortgages, rent, or utilities. If this loan is used for such purposes, then the possibility of it being forgiven partially or completely is fairly high.
Existing SBA Loans Relief – In case you already have an SBA loan, you can still qualify to get relief. The CARES Act has allotted $17 billion to cover up to six months of payments on existing 7(a), Community Advantage, 504, and microloan programs.
Unemployment Insurance for Freelancers – CARES Act also provides unemployment insurance for freelancers through which freelancers will get $600 per week (apart from the State benefits) as part of the unemployment benefits. When the state benefits are added that amount goes up to $800-$900 per week for a maximum of four months.
The reliefs provided by the new bill are pretty fantastic but getting answers is the challenging part. National Federation of Independent Business (NFIB) issued a release on April 9 that almost 70% small businesses had applied for PPP and almost half had applied for EIDLS but the funds have not been granted yet.
Other Relief Funds
You can look for opportunities in your State or local departments of economic development to find relief funds. For creative freelancers, funds like Comedy Gives Back, the American Society of Journalists and Authors' Writers Emergency Assistance Fund, PEN America Writers Emergency Fund, National Academy of Recording Arts and Sciences' MusiCares Coronavirus Relief Fund, and others can meet short-term expenses. Freelancer's Union, an advocacy group for independent workers, provides emergency grants. And corporations like Verizon, Hello Alice, and Facebook are also taking action. (Small businesses must have at least two employees to be eligible for the Facebook program.)
A number of websites, such as COVID-19 and Freelance Artists, Grantspace, Grantstation, and others have begun aggregating opportunities for small businesses, freelancers, and individuals.
Additionally, if you happen to be a gig worker that's currently employed, you can still qualify for unemployment insurance. However, the weekly benefits you will receive from the state will be affected but you can still get $600 as corona relief through the CARES Act.
2.1.2. How to apply for unemployment benefits?
Before you file for unemployment insurance (UI), there are a handful of things that you need to bear in mind. Firstly, you should file for the UI as soon as you lose your job or within the first week of losing your job. Your claim begins on the Sunday of the week you submitted your application. Waiting to file a claim can result in a delay in the benefits that you will get. Secondly, you must have your information readily available when filing a claim. The information that will be required is as follows:
Last employer information including company name, supervisor's name, address (mailing and physical location) and phone number
The last date worked and the reason you are no longer working
Gross earnings in the last week you worked, beginning with Sunday and ending with your last day of work
Information on all employers you worked for during the past 18 months, including name, address (mailing and physical location), the dates of employment, gross wages earned, hours worked per week, the hourly rate of pay, and the reason you are no longer working.
Notice to Federal Employees About Unemployment Insurance, Standard Form 8 (former federal employees only)
DD 214 Member 4 copy (ex-military only)
Citizenship status, and, if you are not a U.S. citizen, information from your employment authorization document.
You can file your UI here. Due to the upheaval in the unemployment rate, the search terms 'how to apply for unemployment' and 'how to file for unemployment' have seen a significant increase in Google Trends. Most of the search volume comes from the states of Michigan, Nevada, Mississippi, Delaware, Tennessee, Florida, New York, Missouri, Hawaii, and Maine. Thus, this clearly shows that these are the states with the highest number of people being laid off from their jobs.
2.1.3. The Workers Fund
The Workers Fund: A rapid response to the COVID-19 pandemic, they are trying to aid as many low-earning contractors as possible by providing funds for those who are struggling. Through their Canary project and work with Steady, they can quickly identify and assist those who need financial aid. You can find more information, including contact details, here
2.2. If you lost health insurance, check if you qualify for a new one
If you have lost health insurance, you can always apply for a new one. You may qualify for new health insurance based on the income that you were generating before unemployment and the size of your family. Each state offers health care in the form of Medicaid. Medicaid covers health care costs for the elderly, pregnant women, children, people with disabilities, and in some states it also covers low-income individuals.
You should check whether your state's Medicaid is expanding or not and what impact it will have on you. However, if you have failed to qualify for Medicaid in the past, you might qualify for it now because of the new rules that have been introduced. You can qualify for Medicaid by visiting the Medicaid website or by filling out an application in the health insurance marketplace.
2.3. Jobs for the unemployed – where to look for?
Now would be a good time to start searching for a job. Given the current situation, this might seem impossible for you at the moment. However, there still are a number of job opportunities out there, if you are willing to work flexibly. You can start your job hunt by visiting a few government job websites and local state websites that are hiring. You can look for jobs by visiting USAJobs to find job openings that match your skillset. You can even try your luck at Federal Government Jobs. Outdoor jobs will not suffice in the current situation, what you need is a flexible job that can be done from the comfort of your home. However, no one offers flexible, part-time jobs like AppJobs. Appjobs is the world's largest gig jobs platform that allows you to find gigs that you can take up conveniently.
2.3.1. Find part-time jobs through AppJobs
AppJobs provides the best part-time jobs that can help you generate a source of income in these trying times. There are plenty of part-time jobs that can be done without stepping out of your house. You can make money by taking online surveys, becoming an online tutor, becoming a virtual assistant, or by offering freelance services.
For more support from AppJobs, check our COVID-19 Support Center, which is going to:
Give you with the latest coronavirus-related updates
Guide you in finding gig jobs
Provide relevant information on discovering alternative sources of income
Read more:
Top 10 Online Jobs To Work From Home
11 Platforms to Become an Online (English) Teacher with No Experience or Degree
Ultimate Guide to Start Working as a Freelancer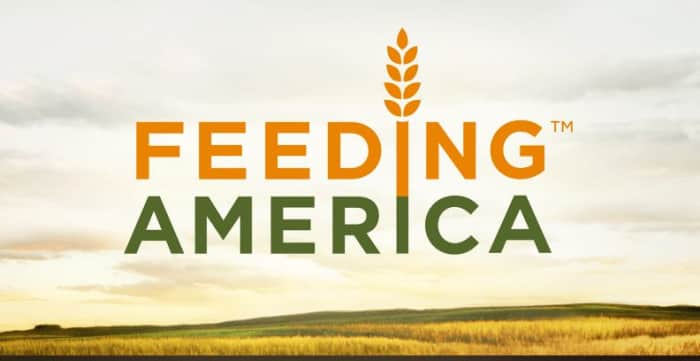 2.4. Reach out to social assistance programs, if you need basic necessities
If you've run out of basic necessities and can't afford to pay for your bills or food, then reach out to a social assistance program. Some of the social assistance programs that you can reach out to are the following:
2-1-1 – 2-1-1 is a nonprofit that helps you get financial resources based on your needs. They can help you to make home payments, get utilities, or get internet access. The number for this service remains the same regardless of where you live.
Feeding America – Feeding America provides meals for 200 nationwide member food banks. If you're low on resources and are facing food scarcity, you can find a food bank near you through their website.
SNAP – Supplemental Nutrition Assistance Program or SNAP aids low-income families by supplementing their food budget so they can buy healthy food and move towards self-sufficiency.
No Kid Hungry – No Kid Hungry is an organization that is ensuring that no kid remains hungry in the U.S. They are providing meals to impoverished kids to combat hunger and food scarcity.
2.5. Ask your landlord to postpone your rent
If you can't pay the rent due to job loss then you should ask your landlord to postpone the rent. This can be done through a text message or email. Be specific and honest about your current situation. You can ask them what options you have and together you can make a financial plan that is feasible for both parties.
A rental-deferment plan might be offered to you, Make sure to read the terms and conditions thoroughly before signing any legal paper. Alternatively, if you can pay some percentage of the rent you can ask for a reduced rent for the next three months. You can ask for a specific period of time to repay the remaining balance. Whatever the case might be, you must ask your landlord to be empathic about your condition during this crisis.
2.6. 401k – take out retirement savings or 401(k) loan
Remember about the CARES Act that we mentioned earlier? Well, it gets more wonderful. This law has implemented provisions that allow you to take out your retirement savings without any penalty. It also allows retirees to defer required minimum distributions. In order to qualify for the provisions, one must fall into one of the two categories:
Category 1 – You, your spouse, or anyone in your immediate family falls victim to the coronavirus.
Category 2 – You are facing financial constraints due to quarantine, job loss, reduced working hours, lack of child care, or any other hindrance caused by the outbreak.
People who are eligible can withdraw up to $100,000 from their retirement accounts without facing any penalty as long as they are able to repay the distributions within three years. You can use this opportunity to take out some or all retirement savings. However, do bear in mind that you will be taxed and are not immune to income taxes.
Alternatively, you can take a 401 (K) loan if your retirement plan allows you or is planning to do so. The 401 (K) will allow you to borrow an amount without any income tax given that you repay the amount within 5 years. However, you must pay the loan with after-tax dollars.
3. Job Loss Tips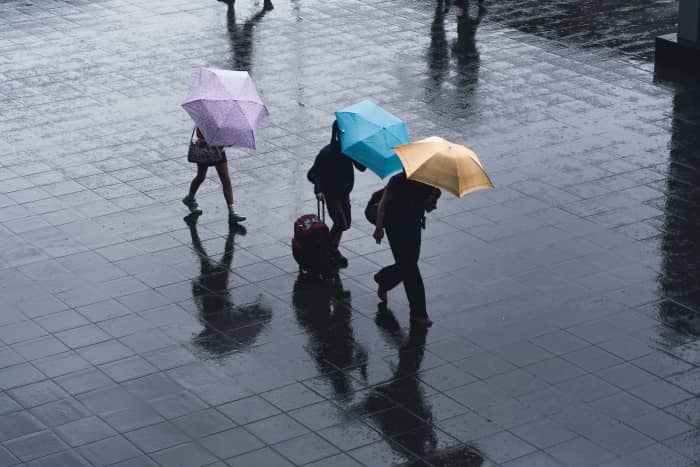 Photo by Ryoji Iwata on Unsplash
Job loss is a stressful event. It becomes even more stressful when there is a pandemic on the loose. These simple tips will help you to calm your anxious mind and have a better grasp of your current situation.
Here are a few tips that help you cope with the stress of losing your job:
1. Give yourself room to grieve the loss – It is natural to feel disheartened and anxious after losing your job. However, you must not turn your grief into anger or resentment. Instead, you must allow yourself to accept the emotions you are feeling. This will help you stay focused and accept reality without being harsh on yourself.
2. Communication is essential – Losing a job is an embarrassing and shameful event for most people. The first instinct is to avoid communication with anyone in your personal or professional circle. However, opening up to someone that you trust can help lift the burden off your shoulders. It will help you feel a lot better once you've vented your feelings. Just remember to keep communicating with the people that care about you.
3. Find a new hobby – Take this opportunity to find a new hobby and let go of the stress of job loss. You can start reading, planting, journaling, painting, drawing, etc. , the options are numerous. Subsequently, you can use this time to learn a new skill that can aid you in your career. You can take up free online courses or watch tutorials to learn something new.
4. Stay active – Making poor dietary choices or leading a sedentary lifestyle is never a good option. Try to stay in shape by eating nutritious and exercising daily. Exercise can improve both your physical and mental health. Even a walk around the neighborhood can work wonders for your health.
5. Remain hopeful – This is not the time to lose hope. This setback is temporary and you can bounce back stronger than before, all you need is a little faith, determination, and optimism. Keep a positive outlook towards life and keep on searching for jobs. Create a job hunt plan, ask for help from professionals in your industry, or ask your friends and family to help you find a job. Whatever you do, remember that you can always get back on your feet with determination and effort.
Take the time to work on something you haven't had time to do a suggestion from Nikki, one of the millions of gig workers who have been affected by COVID-19. Many workers are being forced to choose between having an income and their health. Read Nikki's story and her tips on how to survive this period of isolation.
[wp-faq-schema title="4. FAQ for Unemployment" accordion=1]
Read more