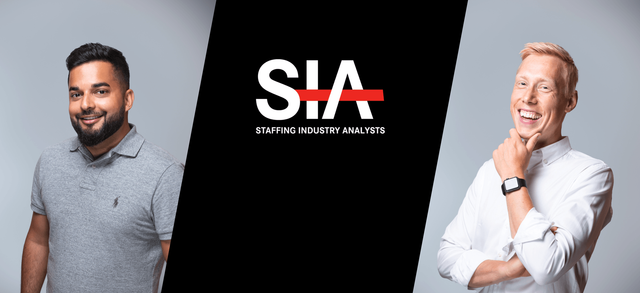 Two technology companies, AppJobs and Keeper Tax, tied on Wednesday to win the Shark Tank-styled competition at Staffing Industry Analysts' Collaboration in the Gig Economy conference in San Diego.

Five finalist firms pitched their business models before a panel of expert judges, who chose what they felt were the best models. All five companies in the competition were nominated for the event and chosen to present on Wednesday from a field of 20 nominations received.

Co-winning firm AppJobs is based in Sweden with global operations and can be likened to a Booking.com for human cloud platform firms. It enables online gig workers to rate the online human cloud platforms they work for as well as share tips. It also aims to help workers find opportunities on online platforms. Judges noted the firm's business model has worked successfully in other industries, citing Kayak.com in travel as an example.
"If you know someone who needs a job, send them to appjobs.com and we will do the rest," said Tobias Porserud, president AppJobs Institute at AppJobs. Porserud represented the company in front of the Shark Tank judges.
AppJobs has helped some 300,000 people to find an app to make money through human cloud platforms and each week adds more than 10,000 new members.

Shark Tank judges at the event were Thomas Jajeh, CEO and founder of twago; Jody Miller, co-founder and CEO of Business Talent Group; Gary Swart, general partner of Polaris Partners; and Fabio Rosati, executive chairman at Snag.