Posted: SIA, October 20th 2019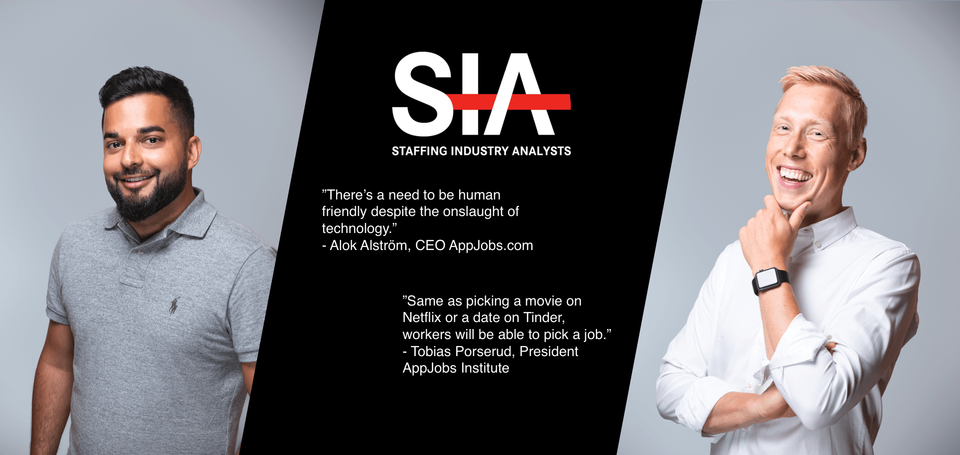 The Gig Navigator
"Our mission is to be the gig workers' best friend; that's what we strive for," says Alok Alström, CEO and co-founder.
Should a worker get behind the wheel as a Lyft driver? Or might a job helping people move through a different app such as Tiptapp be preferable?

A startup called AppJobs.com aims to help online workers navigate the gig economy/human cloud landscape by letting them rate human cloud platforms, share tips, find opportunities and more.

It reached 700,000 new members this month and is adding 10,000 to 15,000 each week. The company, based in Stockholm, focuses on helping online platform workers in Europe and the US.

Beginnings. Alström started AppJobs.com 2½ years ago. He had been serving as general manager of Uber in Sweden when he noticed that online workers didn't have a place in which to build a community. They needed a place to interact, discuss topics such as the pros of different platforms, insurance tips, or to just blow off steam.

"Uber drivers, just like people working with anything else in the world, have a need to interact with each other, to build a community," he says. The result is AppJobs.com.
"We are actually starting to consume work, on demand, same as with food or entertainment," says Tobias Porserud, president of the AppJobs.com Institute at AppJobs.com. Porserud was co-founder and CEO of a recruitment company before joining AppJobs.com