Remote work may sound mysterious and challenging to you but with the right mindset, everyone could succeed as a remote worker. Delilah, a remote work enthusiast and expert, is a great example of how one can make a living as a remote worker. She got a traditional job right after graduation, and today she runs her own business and YouTube channel to help job seekers find jobs that suit their lifestyles. Appjobs asked Delilah about her journey and the things people should consider when taking up a remote job to be able to "ditch the commute and work anywhere," as Delilah says.
To get started, please introduce yourself.
My name is Delilah Bell and I have a YouTube channel that's all about helping job seekers connect to legit online jobs. I also run a remote human resources company where I pair companies with top remote talent, and I have my own website that's got every resource an online job seeker or someone who's already working online would be looking for—from equipment to courses, all the way to the actual job leads.
When and why did you start working remotely?
I started off as a marketing rep for an insurance company. I got onto that job as soon as I graduated from college and at one point I thought that was my dream job. I had gone through so many rounds of interviews, I was working with a career counselor, and I put so much into it. I thought "This is gonna be it!" But after traveling for a year because of my job, I found myself really burnt out. I was worn out. I was not feeling my career at all and I was kind of in that weird space where I didn't know what I wanted to do, but I knew I didn't want to do my job.
That's when I found out about remote work. I actually learned about it from a course about becoming a digital nomad, which means you can travel and work anywhere. I needed to rest at the point, so I remixed it and decided that "if I can travel or do whatever I want with this job, I can just stay at home, and when I need to travel, I can just take it with me." Then I got hired as an online tutor. I loved that job. I worked as an online tutor while building my business. It was about that time when I figured out that I absolutely loved career, especially remote careers. I was also getting so many questions about it. People wanted me to write their résumés or help them with their careers, so I created a course called How to Find a Remote Job to build out resources for people who want to find legit online opportunities. Last week I released two more courses, they're about remote résumés and remote cover letters.
You've helped a lot of people find remote jobs since you launched your business. What do you think one should consider before starting out as a remote worker?
Many people are interested in remote work, and I love teaching people about remote work. But one side of it that I don't think anyone starts to think about is whether it is actually a good fit for their lifestyle or work style. There are some things that remote workers should think about: Are you a self-starter? Are you the type of worker who can just do what you're supposed to do and nobody has to be on you? These are important questions because you don't have the luxury of your manager or co-workers around as a remote worker. Then you also have to be organized and you have to be able to keep yourself motivated. When you work remotely, you don't have other people's liveliness around. If you're the type of person who wants everybody's heads down working and plugging away, because that's what gets you into it, you have to be able to mentally take yourself there when they're not around since you work alone. Some people can't do that. So it's really important to think about these things before you dive all the way into remote work.
I would also add that working from home could be for everyone because of the characteristics I just mentioned. Remote jobs may seem like one of those jobs where you have to be special or there's gotta be something really cool about you to be able to do it. I was thinking the same before I started. But that's not the case. As long as you know how to go through the job process, which is what I teach in my courses, you will be able to secure the job you want. It's very similar to the traditional work world, you just gotta take those skills for the online work world.
At Appjobs.com, we also get a lot of questions about remote work, and there is a reason for that. Although it looks super easy because it's just an app and you log in and you can start making money, there are a lot of challenges as you've mentioned. What advice would you give to those who can't do it full-time?
If you do find yourself in that category of "I don't think I could do it full-time like that'd be my only job," then it still could potentially be for you. In this case, you would want to think about it as a hybrid model of working. A lot of people have full-time jobs that are traditional. They get up, they do the commute, they're in their office, and they just supplement their income for whatever reason it might be: whether it's throwing money towards debt or a vacation fund, or maybe they want to start a business and they need additional income besides what they're already making.
People are finding a lot of success working from home in a part-time kind of way. You could do it after your full-time job or on the weekends. There's plenty of opportunities that are part-time. There are even make-your-own-schedule type of jobs you can do from home. For example, right now it is the seasonal-job season, so a lot of online companies are looking for seasonal remote workers. It's also the perfect opportunity to just dip your toe in, see if you like it, see how it goes while making additional money for the holidays. So it's a win-win.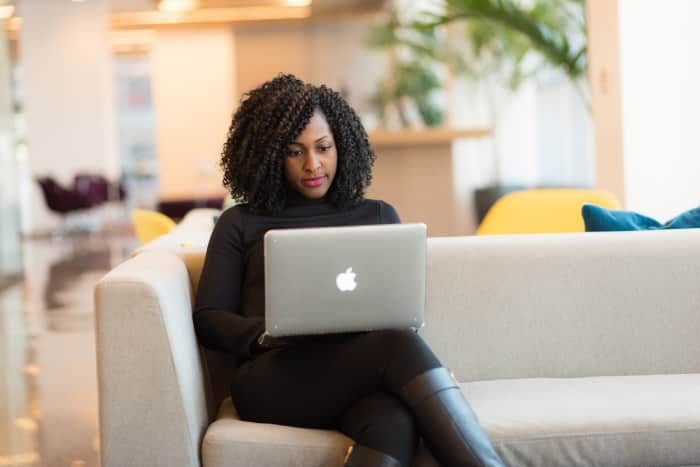 Yes, this is definitely something people should always think about, too. Just wondering whether you've got some insights regarding different age groups. How do younger people fit in this world, for example?
When it comes to people who've been doing the hybrid model, I've seen anywhere from the 18-year-old fresh out of high school all the way to the retiree. Just for different reasons.
The 18-year-olds would want to maybe drive Uber because they are trying to figure out whether or not they want to go to college or what they want to do, and they don't want to waste a lot of money. When they're in your 20s and they've already graduated college, people are doing remote jobs part-time to pay towards their student loan debt or just to be able to save up for a big event like a wedding, they maybe want to go on vacation, or they're funding their dream. As for myself, even though I had a full-time job, I was still using my income that I was making remotely in the extra time that I had in my day from saving time on my commute to put that towards what I really want to do, which was the business that I'm running now. Older workers are doing it because they've got a lot of time on their hands, they are already retired, and they do need that additional income. There are so many things you can do like driving Uber, online jobs where you can do call center work, or non-phone jobs where you can get paid to type, user testing, etc. There are so many opportunities out there.
---
Drive with Uber or Lyft in Los Angeles, Akron, Austin, Philadelphia, Cleveland, Denver, Eugene, Seattle, Norfolk, Toledo, and many other cities.
That's so true. We also list a lot of categories on Appjobs.com. You can do survey taking, pet sitting, or freelance jobs that almost anyone can do anywhere in the world or from home. You can decide what you want to do, either part-time, full-time, or on the side. You've talked about the hybrid model of working and how you started your business after having a traditional job. Do you have any tips for people regarding the transition from a traditional job to a remote job?
As long as you have the set-up to work properly from home, you're good. Even though you don't have your own office space, you do want to have a location in your home where you've got your laptop, headset, or whatever it is that you need to do your job. You should also make sure that everyone in the house knows you're working, so they keep quiet. You should do some research on companies and be organized. I can't say this enough because if you're going to be working from home, organization and being able to block off your time (so time management) are key. Even if you're just looking for an opportunity that will fit with your schedule, you also want to make sure that whenever it comes to the training, you're not going to be pushing it between coming home from your day job to your online job. Other than that, the typical work-ready skills would really help with being able to do it. And just keep an open mind thinking "I can do this, I can learn new things, and it will be fine."
That's a very valid point… Let's talk about some jobs you've worked with! You've mentioned you were tutoring. What else did you do?
Yes, I started off as a tutor. That was my main job and I did for more than two years. I loved that job! In-between I had found one company that eventually disappeared. It was kind of random. There was never a single person whom I talked to from that company. Now, as I think back, I'd say that could have gone really bad. It was a weird opportunity where after filling in the application and going through the training modules, I could take live calls; it would be people who wanted to cancel their, I guess, credit report subscription, or something like that. The pay was ridiculous! And in a good way. If people canceled it and left a good survey, I got around eight bucks just for someone sending in a survey. But it could have also worked against me. If they left a survey that was three or under, they would take about 20 bucks. I didn't do that job for too long because my training started for the tutoring, but that online job would definitely qualify as a scam, considering that the company disappeared. I would never recommend opportunities like this to people.
---
Work as a tutor in Tacoma, Houston, Seattle, Boston, New Orleans, Phoenix, San Francisco, Denver, Ottawa, Calgary, Toronto, and other cities.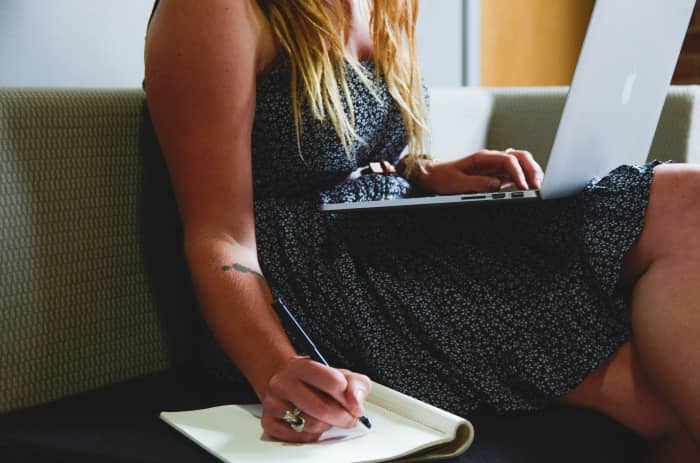 Image by StartupStockPhotos from Pixabay
Yes, that is something to keep an eye out. As you've said, people should do research. Here at Appjobs.com, job seekers can see which companies are verified by AppJobs or partner with is, which indicates that those are legit and we have the right information about them. That's super important regardless of the type of job people are looking for. Based on your experience, what categories/jobs are people more interested in?
It's more about the characteristics of the job. Most people come to me saying "I need something where if my family's being noisy, it's okay, or if I decide to go traveling, I can bring it with me and I can do it over Wi-Fi." Non-phone jobs are really popular because people don't want to have to be on the phone. In general, people are looking for flexibility and just being able to take their work with them. They want a job that fits their lifestyle.
You talk a lot about entrepreneurship on your YouTube channel. How can remote jobs be understood in the context of entrepreneurship?
Working remotely, working from home, or whatever you want to call it is the perfect opportunity to start creating more streams of income, which these days it's a necessity, not just something that's nice to have. When you work remotely, you get so much more of your time back. Everyone, including myself, can assure you of that. It's important to be able to take that time and reinvest it into something that can really help your family. For example, I wanted to create a business that not only would allow me to help others but I could also do it full-time. Some people might not want this but to be able to dive into a hobby. Everyone has a skill or something, whether it's baking pies or cooking on the side to sell homemade dishes, or starting an Etsy store. Whatever your thing might be, you can always take that additional time and turn it into more money. You can actually feel more fulfilled because you're going down the road of entrepreneurship that has many parallels to working remotely.
Check Delilah's website and YouTube Channel
Find your own dream remote job on Appjobs!
If you're interested in starting a remote job somewhere on the globe, look for your destination on Appjobs.com. We've listed over 500 cities in 38 countries on five continents.
Find a remote job!
---
READ ON!
The interview has been edited and condensed for clarity.