How to become an Online Language Teacher with Lingoda: Complete Guide
An entirely new and exciting world, if you are ready to dive in, is that of online teaching. As the work moves remotely and opportunities expand that can be done from home, teaching has also moved online. One notable online teaching platform is Lingoda where certified teachers can earn money teaching their native language full-time or part-time from the comfort of their homes or anywhere in the world.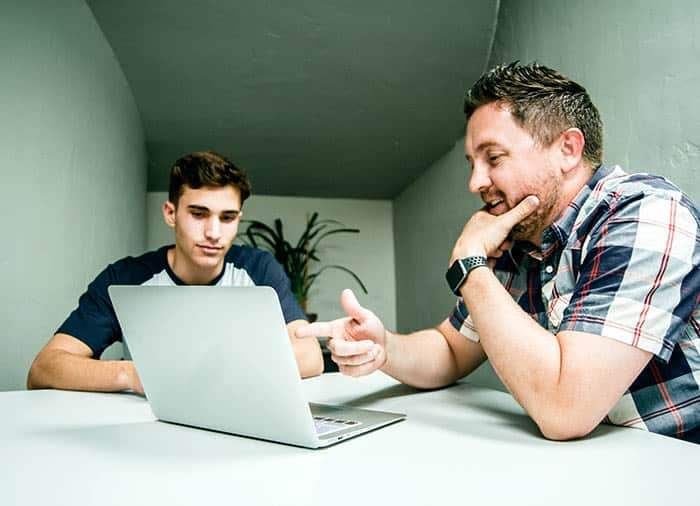 What is Lingoda?
Lingoda teaching is an e-learning platform active since 2013, providing a website to teach a new language in the comfort of your home. No more than 3 to 4 students gather in a virtual classroom, where each and everyone gets individual attention while teachers teach material online from anywhere they would like.
The basic aim of Lingoda is to provide a platform for individuals where they learn a new language or teach a language from their home. Unlike the ordinary language school, where you are commuting to and from the language school, Lingoda teachers are special in a way that they operate totally online without compromising on the quality of education.
All you need is a functioning laptop and the availability of the internet. Having an internet connection makes Lingoda teaching and learning easier for both teachers and students because the class times are tailored to what works best for you.
How does Lingoda work?
Every online language experience differs from each other from the method of teaching to the payment. Teaching with Lingoda allows teachers to set the curriculum they would like as well as the times that they would like. To begin teaching, follow these steps:
STEP 1: Select a class
With Lingoda, you can select a class hours before or book months in advance. Students are worldwide which allows for classes to be held around the clock.
STEP 2: Prepare for class
Lingoda provides information on student' level to make preparation simpler. On top of that, Lingoda provides educational material to be used during class sessions.
STEP 3: Teach via Zoom
After selecting the language, you will fill out the form filling in all your authentic details.

Make sure the information you provide is not fake.
How to become a teacher with Lingoda
If your profession of choice is teaching and you are passionate about different languages then why not help others in improving their language skills while also earning some money. Join the international team of language tutors where you can take your career as a teacher from a classroom to the road.
Lingoda Requirements
Who is Lingoda looking for?
You are reliable and tech-savvy.

You are comfortable working with international students.

You are a native speaker of the language you want to teach

You are highly qualified

You love languages and you love to teach
What Lingoda offers?
Freelance work- short term commitment.

Exposure to get to know students from all around the world.

A small class of group- Typically 5 students per class or private classes.

Automatic invoicing- no additional paperwork for you

Excellent class material- Lingoda provides high-quality class material for students

25% off any language course we offer

Work comfortably from home with a solid internet connection.
Online Lingoda teacher requirement:
Excellent time management and organizational skills.

You must have some native language teaching experience of a minimum of 2 years.

English must be your native language if you are looking to teach English (C2+ level)

You must be active in your teaching skills.

You must be available to work at any time of the day including evenings and weekends.

You have finished your studies in CELTA or related (DELTA, TRINITY TESOL or Masters in Education in English)
What languages you can teach with Lingoda?
Because learning a language is more than just studying, Lingoda works with teachers who are native speakers with relevant experience and background. The languages that can be taught are English, French, German, and Spanish.
How to start working with Lingoda: Step by Step Guide for online teachers
STEP 1: SIGN UP
To sign up for Lingoda, you can begin here on Appjobs by signing up or for

quick applying

.

If you fulfill requirements then you can easily sign up by tapping "BECOME A TEACHER".
STEP 2: SELECT YOUR LANGUAGE
Once you sign up, you will be asked to select the language you want to teach.

Tap that option to proceed to fill the application form.
STEP 3: FILL OUT APPLICATION FORM
After selecting the language, you will fill out the form filling in all your authentic details.

Make sure the information you provide is not fake.
STEP 4: REVIEW APPLICATION
After filling out the form, ensure that you review the application just in case you have not made any mistake.

The review is important before submitting.
L
ingoda Teacher Salary
Lingoda's pay rate is $8 to $13 per hour to a native English speaker. Lingoda teachers will be teaching in groups of an average of five students at a time. However, they will provide all the relevant material, all you have to do is show up on time and teach. Keep in mind Lingoda charges a 20% commission fee.
How much do Lingoda teachers make
Lingoda pay rate is a minimum of $8 if the size of the class is relatively smaller. It goes up to $13 if the size is large.

However, students are usually 18+ which makes it easier for teachers to fulfill Lingoda teachers' requirements.

Pay rate also varies from courses to courses and country to country. It depends on the currency rate of that particular country.

For example, the US has a higher currency rate so naturally, teachers in the US will make more money than others.
What do you need to know to get the party started?
Lingoda Alternatives
Having so many benefits being a Lingoda user, if someone does not want to opt for this platform many other alternatives are available for online teaching. Other options include:
1. VIPKid
VIPKid is a service that connects native English speakers from the United States and Canada with students abroad that want one-on-one tutoring in English. It is as similar as video conferencing call except that it shows lesson slides to students and teachers both. This makes the learning process a lot more easier and convenient for students.
VipKid requires one year experience with kids and a degree so if someone has both, they can apply here.
2. Preply
Certifications aren't necessary to begin tutoring with Preply. Anyone passionate can sign up at the site and start lessons. Read an interview with a Preply tutor here to see what it is like working as a freelancer for Preply.
3. Qkids
Qkid is an online game based learning platform and a great website for students ages from 2 to 12 years old. Teachers are connected with 800,000 students to guide them through a fun and dynamic experience of learning. Click here to learn more about opportunities with this platform.
4. Bark
Being a leading marketplace for new businesses, Bark helps them find services that they need. From finding new customers to knowing existing customers better they fulfil demands of emerging businesses.
Being an award winning company, Bark ensures professional growth by providing them tools to over 500,000 professionals in the market. Sign up here!
Lingoda is not the only option available worldwide there are more options available on Appjobs where you can search through and find good alternatives. Read our article on jobs that do not require a teaching certificate to teach or tutor students worldwide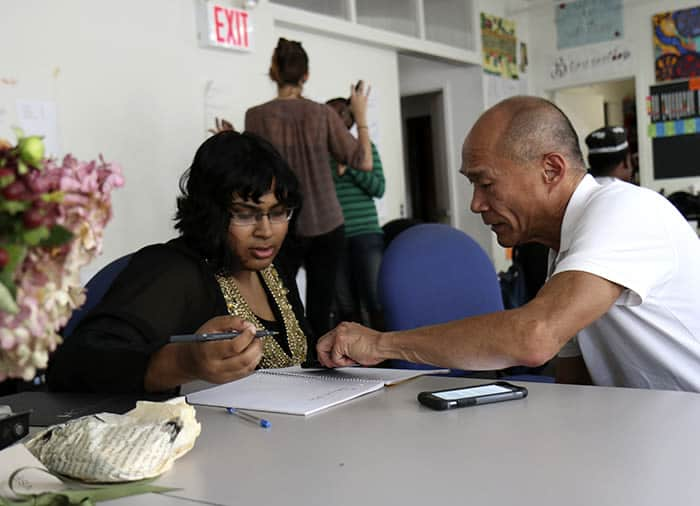 Lingoda teaching reviews
Teachers with Lingoda are from all walks of life. They are content creators, fashion designers, architects while some are also stay-at-home parents. Working through this platform, many teachers have shared their experiences.
MEET ARIEL- LINGODA TEACHER AND LINGUIST
Ariel grew up in Chicago but she never bounced back ever since. She shared her exciting experience teaching at Lingoda. She said she loved working here because of the comfort and convenience provided to her.
There was no commute to classrooms, and the quality of the lesson was great. With Lingoda, she could join classes from her home office at her convenient time whereas students did the same. She was sure of the quality material that has been provided to the students.
MEET LAURA- TEACHER BY PASSION
Laura is far more passionate to be a teacher than any other teacher hired on the platform. Since her first day at school, she wanted to become a teacher.
She was inspired by how cool this profession is and how teachers get to read plenty of things. Then she realized that she can teach language online.
[wp-faq-schema title="FAQ Title" accordion=1]
Summary
Teaching online or teaching students from around the globe may be entirely new for you. If you have students from China, for example, that struggle with pronouncing certain words or Polish students that have problems with grammar – try to understand where those problems are coming. It may be that in their native language, certain letters do sound very different than in English for example. Learning where their mistakes are coming from can help you explain everything better and become a better teacher.
Become an online teacher with Lingoda because it is easy. It all boils down to who is qualified and who is capable enough to take up the challenge.
No matter whether you are an architect or a housewife, whether you are a photographer or a talented fashion designer if you are a native English speaker you can easily sign up on Lingoda.
Lingoda jobs are highly commissionable for students who are just making some cash out of their skills. Being university kids is not very affordable for expensive countries; in this case, students do run out of options to earn. Teaching with Lingoda does help them out a lot.
So are you ready to make money with Lingoda?
Read also: