Learning (another) language plants the seeds for a more respectful society. It is believed that people are able to think differently and their personality changes when they speak another language than their mother tongue. It more or less equips them to get a better understanding of other cultures, thus gaining insight into the everyday life of people living in a particular region, country, etc.
To master a new language, they need a teacher. Maybe an online one. A textbook cannot always replace a real person who pays attention to all the tiny details when it comes to pronunciation, punctuation, or word usage. Even if you are not trained and/or don't have any experience or degree as a teacher, several platforms await you to browse online English teaching jobs or look for other tutoring jobs, and provide you with the opportunity to start teaching students from all over the world.
Become an online (English) teacher with no experience or degree with one of these platforms!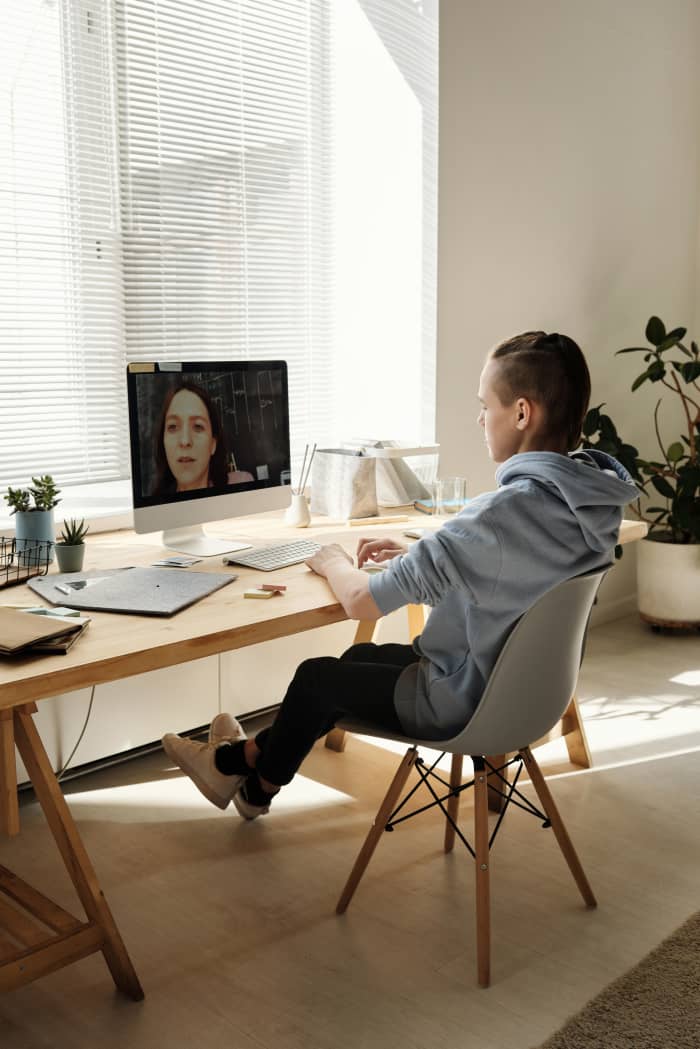 Photo by Oleg Ivanov on Unsplash
1. Qkids
English is a universal language. Did you know that 1.5 billion people (of nearly 8 billion) speak English worldwide? Most of them are still learning and they need a teacher to improve their language skills. Qkids connects Chinese pupils with English teachers who are based in the USA or Canada and have a bachelor's degree or are currently enrolled in a university program. Previous tutoring and/or teaching experience is preferred but not a requirement. Lessons last 30 minutes, and you can teach up to 19 hours a week. The minimum requirement is six hours a week. Most of the lessons start in the early morning (from Monday to Sunday) or in the evening (from Friday to Sunday). The average pay is $16-$20 per hour, including base pay and bonuses.
The sign-up process takes approximately two weeks.
You need to make a two-minute video in which you talk about yourself. You also have to send in your computer specifications.

The next step is a pre-demo conducted by the Qkids hiring staff. You'll have access to their program (including training videos, slides, etc.), so you can play around it a bit before the meeting.

Then you are invited to do a one-hour paid demo with your trainer who will assist you while working with Qkids. During the demo, your trainer acts as a student.

If you pass the previous step, get ready to teach your first (but trial) class with real students. Applicants usually do 2-7 trial lessons. After each of them, your trainer will give you feedback on your performance. You must utilize that to improve your chances of getting hired.

If your trainer is satisfied with your work, you will join the community of Qkids teachers.
To be noted: Your student's parents may sit next to/behind their children during lessons, which may cause some inconvenience for you.
Read also: Qkids is hiring native English speakers to tutor Chinese students online
Teach English online with Qkids
2. Preply
With Preply, you don't have to be a certified teacher or hold a degree. Anyone with a passion for teaching can sign up for the site and start offering lessons in 55 subjects, including English, German, Italian, Polish, etc. To apply, you have to upload a video and a photo of yourself, and you need to indicate your availability. Preply will review your application and if they approve it, you can start teaching soon after. Only accepted teachers will be contacted by the team. Teachers who gain popularity earn up to $550 a week. You can withdraw your money via Paypal, Payoneer, or Skrill. The platform keeps 18-33% of your earnings depending on the number of lessons you teach.
Teach with Preply
3. Savvy
Anyone over 18 and with enough knowledge of a certain subject can join Savvy. On this site, you can register to teach a language or some other subjects within the categories of business, music, coding, career, and academics. When building your profile, first you submit your name and email address, and then set up your title and upload a photo of yourself. Then you create a page for your subject detailing what it is and how much you charge your students. As a final step, they offer you to connect your profile with your Google calendar. You set your own prices and receive your money via PayPal. Savvy charges a transaction fee and subtracts potential taxes.
Teach with Savvy
4. Tandem
Tandem only accepts certified language tutors, so it's possible to teach English online without a degree, but not without a certificate. As of June 2020, tutors engage in conversations with students in English, German, Spanish, French, Italian, Japanese, Russian, Portuguese and Chinese. The team reviews every application carefully, and if they think you're a good fit, they get back to you as soon as possible. A good fit here means you're professional, knowledgeable, and fun. They conduct an interview with you to learn more about your goals, experiences, and expectations. If everything goes well and you're accepted, you have to wait approximately a week to get started. Students can book a lesson of 20, 40, 60 or 90 minutes. With just a few hours, you will make around $500 a month. Tandem keeps 20% of the total sum.
Good to know: If you don't meet the requirements to become a tutor, try the Tandem language exchange. The platform also connects people who want to practice a language for free.
Teach with Tandem
5. Udemy
Expertise and free time are what you need to sign up for Udemy. You won't teach face to face but design a course of at least 30 minutes on various subjects, including languages and IT development. 60% of your course has to be video content. Once your course is published, students from all over the world can download it and benefit from the knowledge shared. When signing up, you create an account for free, and then upload your content. The team at Udemy reviews every course. Yours also have to pass the Quality Review Process, which takes about two business days.
You price your own courses and receive payment (via Payoneer or PayPal) from Udemy, including revenue share. Learn about that here. To get things started, namely to build your community, offer your first courses for free or at a lower price. Instructors can change their prices at any time they want.
Read also: The beginner's guide to making money with Udemy
Teach with Udemy
6. Verbling
Verbling works with qualified teachers, meaning you can only apply if you've got some years of teaching under your belt. You don't have to be a college or university graduate. Yet when you create your account and set up your profile, list all your experiences, qualifications, competencies, etc. in great detail.
The platform accepts native speakers to teach their native language to adult students, which can be anything. (A teacher can teach one language at a time.) No limit on how many hours you should devote to Verbling. During the sign-up process, you will be asked to submit a reference letter and proof of your teaching experience. Verbling specifically says that you should use Google Chrome.
You set your own rates and cash out at any time. PayPal, TransferWise, Payoneer and Verbling Credit are among the available payment methods on the platform. 15% commission goes to Verbling.
Read also: 6 Ways You Can Use Language Skills To Make Money Online
Teach with Verbling
7. Italki
Students who would like to improve their speaking skills probably turn to italki where teachers are either native speakers or have advanced (C2) proficiency.
Without a degree or certificate

, register as a

community tutor

to teach Japanese, German, Korean, English, French, Spanish, Italian, Portuguese, Russian, Arabic, Chinese, and other languages.

Certified and experienced teachers get the title of a professional teacher:

they have to upload some documentation regarding their educational background and teaching experience. They can teach the same languages as the community tutors.
It takes 10 business days for italki to process your application. Bear in mind that the demand for languages will influence who gets accepted. You will have to upload a video introduction. As English still lands on the top of the most essential languages to get a job abroad, it's quite likely that you will find numerous online English teaching jobs—on italki or elsewhere.
According to italki teachers, the website leaves room for experimentation. Most of the students don't look for a tutor who assigns textbooks but are hungry for real conversations with native speakers. While we do not encourage anyone to swear during lessons, you won't get kicked out if you include a few swear words. At the end of the day, many people do use them when chatting with their friends or family members. You decide on your rates and the age of your students. Mention if you only want to teach adults or children. The platform charges a 15% service fee.
Teach with italki
8. Lingoda
Lingoda doesn't expect you to hold a degree but you have to be a native (English, German, Spanish, or French) speaker, have at least two years of teaching experience and have earned an ESL teaching certificate (CELTA or equivalent). A maximum of five adult students will attend your classes once your profile is approved by Lingoda. Learning materials are provided by the platform. English teachers earn about $8-10 per hour.
Read also: What you must know about teaching with Lingoda
Teach with Lingoda
9. Thumbtack
Not every future online teacher will consider Thumbtack as their first choice but it's an option. On Thumbtack, specialized professionals buy leads to have the opportunity to send briefs to potential clients. Even if you don't hold a degree or a certificate or have gained a huge amount of experience as a teacher, you can try your wings on the platform and teach any kind of subject. After registration, you should present yourself in a professional manner. Set your prices according to your experience and qualifications.
Important: You and your clients need to discuss and agree on the payment method. Therefore, it's a good idea to sign a contract, especially if you set out to teach someone for a longer period of time.
Teach with Thumbtack
10. TUTOROO
TUTOROO facilitates personal encounters, so you won't be able to teach online with it. Nevertheless, if you're willing to meet children and/or adult students and share your knowledge with them in person, this is a site for you. Native English, French, German, Korean, Spanish, Japanese, Mandarin, Thai, Bahasa, Hindi, Dutch, Cantonese, Italian, Tamil, Russian, Greek, Bahasa Indonesian, Bahasa Malay and Vietnamese people are welcome to join the community of TUTOROO teachers. After submitting an application, TUTOROO's team gets in touch with the applicants within 24 hours.
The earnings for the first two weeks goes to the platform. After that, you get your money directly from your students via cash or bank transfer. If students won't continue their lessons after the first two weeks, TUTOROO guarantees that you receive 50% of the earnings from that period.
Teach with Tutoroo
11. College Nannies And Tutors
College Nannies and Tutors, another platform creating opportunities for people to teach offline, accepts applications from those who have a minimum GPA of 3.5. and the ability to tutor students in most middle school and early high school subject areas (math, science, social studies, languages, etc.). You don't have to be currently attending college or submit a copy of your degree. Among the qualifications, it is listed that applicants must have some experience teaching/coaching/mentoring and good study habits and organizational skills as evidenced by your college/graduate school transcripts. $13 per hour is an average pay with the platform. Tutors are paid every other week.
Teach with College Nannies and Tutors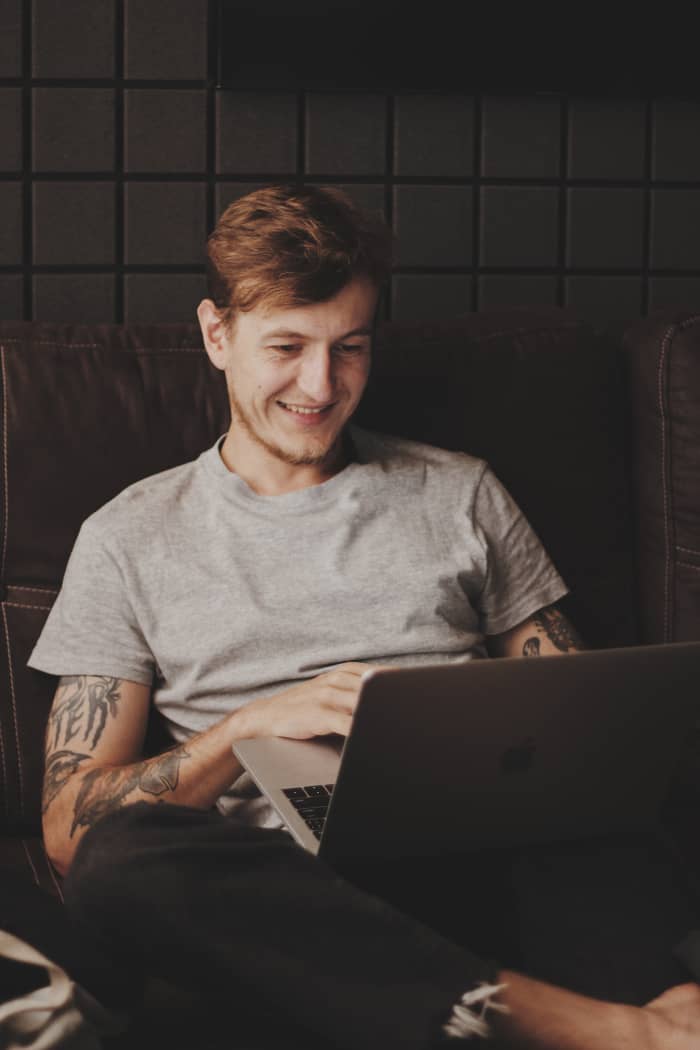 Photo by Oleg Ivanov on Unsplash
Explore all online teaching opportunities!
12. FAQ
💵How much do online teachers make?
Online teachers work in a flexible way, maybe 40 hours a week, but veteran teachers emphasize that teaching online qualifies more of a side gig. Therefore, you should not rely solely on this source of income. With no experience or degree, start at lower prices. The more experience you've got, the more money you can ask for. Beginner online tutors earn $10-$20 per hour, while more experienced ones determine their hourly rate anywhere between $20-$40. Do some research on how others pursuing online English teaching jobs set their prices. Be fair and reasonable and increase your hourly rate as time goes by and your level of experience grows. Don't forget that most tutors work as independent contractors, so they file/declare their taxes. 
Which online teaching company pays the most?
It appears that VIPKid, Lingoda, Qkids, italki, Magic Ears, Landi English and Englishhunt pay the most. However, it depends on whom you ask. Experienced and highly qualified tutors may name a company that doesn't pay much to beginner tutors. Take your time, try several online teaching companies and write a list of pros and cons. Who knows, maybe you choose a company that pays less but suits your needs and personality more.
Can I be a teacher without a teaching degree?
The good news is that several companies don't require proof of a bachelor's or master's degree or previous work experience as a language teacher, tutor, etc. So the short answer would be yes. However, it is advised to earn a TEFL certificate (Teaching English as a Foreign Language). The idea of working from home or anywhere else from the world attracts many native (English) speakers to make money as a language teacher, which consequently leads to competition. You can stand out from the crowd if you're certified.
📚What are online tutoring jobs for college students?
With a simple online search, you find plenty of companies looking for online tutors who can provide academic assistance for students worldwide. Some companies specialize in matching online tutors with Chinese kids (VIPKid, Qkids, and Landi English) or Korean business students (Englishhunt) who want to reach a high level of proficiency in English, for example. Another typical online tutoring job is to assist students who need extra help in various subjects, across all grade levels. Aside from the online portals listed above, explore Tutor.com, Bidvine, Magic Ears, Chegg Tutors, The Graide Network, Homework Market, and TutorMe. Ask around which platform offers the best opportunities for college students or enhance the process to find remote, home-based online English teaching jobs, or read the reviews on Appjobs.com.
Extra tip
The traditional methods are still working. Visit your school's career center, read the emails sent by the student organizations you're a member of, or simply ask your friends, family members, neighbors to find paid online tutoring jobs. Even if your aunt only asks you to help your cousin once in a while for a few dollars an hour, that's a good start. It helps you gain experience in tutoring and/or academic assistance.
How to get an online teaching job with no experience or degree?
Some people suggest you start with voluntary teaching jobs somewhere. While this is certainly an option and quite a popular one among students with the aspiration to travel, not everyone can afford to leave everything behind. In this case, sign up for companies supporting online teaching, so your geographical location won't matter.
What qualifications do I need to teach English (or another language) online?
Even though companies are not looking for graduate students in English and/or pedagogy, they may exclusively accept native speakers. Sometimes even the accent (whether it's North American, British, Australian, South African, Indian, etc.) plays a key role. This, of course, depends on the direction of the company. That being said, we know that in some cases fluency in a language is considered enough. Fluency here means you've reached the level of an advanced speaker (C1). Remember that you will teach others with limited knowledge of the language. Therefore, you should always speak clearly and treat everyone with respect. Since you won't teach in a physical classroom, you must be prepared for anything: power cuts, late cancellations, urgent matters to be managed by you or your students, etc. Be adaptable and act professionally. Additionally, some organizational skills come in handy when planning your lessons—even if you don't need to provide your own learning material but use what the company has put together. As for the technicalities, online teachers need quality equipment. Start reading about the best headsets, laptops, and cameras, and make sure your Internet connection is steady and reliable.