You like to drive, have some free time and need to make some extra money — but you don't want to work as a taxi driver. We have good news – Amazon is looking for people just like you! And you don't have to choose between earning money and having a life either, because Amazon Flex is exactly that – flexible! You will use the Amazon app to schedule your desired delivery blocks and only work when it's the most convenient for you.
To start now: check this and other a deliver job offers in Los Angeles, Philadelphia, Ottawa, Toronto, Barcelona, Milan, Berlin, and hundreds of other cities around the world.
What do I need to start delivering with Amazon Flex?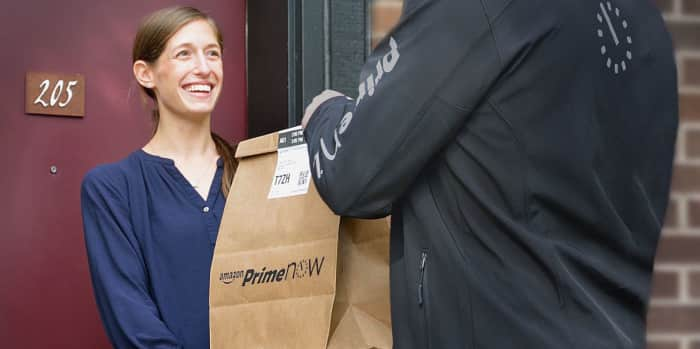 First, you will need to live in an eligible area. The service is currently available in big cities and their surroundings, such as NYC & Long Island, San Francisco Bay Area, or Greater Seattle Area. Check all the cities you can deliver from with Amazon Flex here!
A car! You will need at least a four-door midsize sedan. But the bigger your car, the better your earnings – as SUVs and minivans can take more packages, this can mean bigger incomes for yourself. You can make closer to $25 per hour if you can accommodate more packages at once!
A smartphone! You need to have at least an iPhone 5 or an Android 6.0, have GPS and a camera for scanning barcodes.
The Amazon Flex app! You'll need to download the app, then you'll be asked a series of identity-related questions in order to register. There will also be checks into your driving history and any criminal record that will take two to five business days to complete.
After you have been confirmed as an Amazon Flex deliverer, you can already fill in your availability, your bank details, and start earning! Once you fill in your schedule, you'll periodically be sent options that fit your hours. Click on the Calendar in the app to access shifts. These opportunities expire though, so pick them up as quickly as you can!
Want to know when Amazon Flex will arrive in your area too? Or want to keep up with the Amazon Flex news? Join our Facebook, Instagram and Twitter and never miss on gig-economy information again!