Gig economy and app-based part-time jobs are getting more and more popular, and for a good reason – freelancers value the flexibility and independence they get out of working with app-based jobs. For those of you who have already tried some part-time gigs, you might be wondering if trying out freelancing full-time is it a good idea. Check the pros and cons and find out when side hustle can become full time!
Full-time freelance and part-time gigs: pros and cons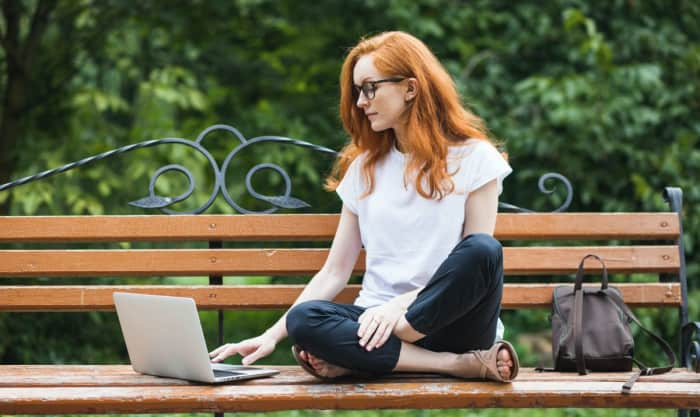 First, let's get to the pros and cons of giving your time to freelancing:
Pros:
Most gig workers and freelancers are happy with their work – Freelancers value the flexibility of scheduling and the feeling of independence and being in control. After all, not many other jobs allow you to take holidays whenever you want as much as freelancing.
Low barrier of entry – many gigs are available to people who would otherwise have a hard time finding something for themselves on the job market, like immigrants, people with no professional experience or people not knowing the language of the country they live in.
Having time to decide what to do next – freelancing with an app-based job is a great fit for people who are unsure of what kind of work do they want to look into next, or who need time to explore their passions to see if it can become a full-time business.
Stabilizing your income – For some, an income from a traditional job isn't stable and predictable enough. In those cases using part-time gigs can help fix your budget to make sure you have enough money with every paycheck.
Cons:
Unpredictability – the lack of consistent, predictable earnings is the main worry for freelancers. That can often translate to higher levels of stress compared to traditional workers.
Lack of benefits – such as no health insurance or retirement plans.
Not enough workload – Not getting enough work, or worrying about not getting enough work is a common problem among freelancers.
Overall:
Most gig workers are happy with their setup, but something to remember is that a lot of your satisfaction will depend on your character and approach to work – what is exciting and flexible for some can be seen as stressful and unpredictable for others. Keep that in mind when deciding if going full time is a thing for you, and when choosing an app-based job that you want to work with!
Who should try full-time freelancing?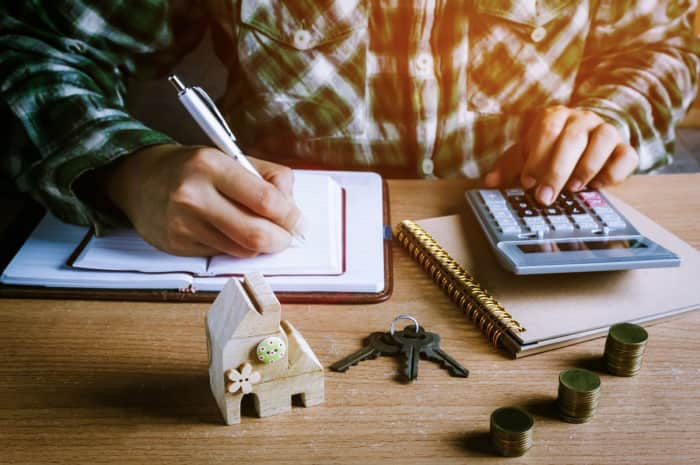 Freelancing full-time is not for everyone. For many people, gig jobs work best as a part-time thing. But if you're determined, freelancing full-time is possible!
When deciding whether or not you should try freelancing, analyse your life situation first – to make a good living as a freelancer full-time, you will have to be able to give it many hours per day.
Next thing to consider is the field you want to try freelancing in. If you're looking to work in driving or delivery jobs, then a lot will depend on the city or neighbourhood you want to work in. In those cases your earnings will depend on how many rides you get, so the busier the area you want to work it, the higher your chances of succeeding in doing it full-time. Often to make a full-time income you need to use a couple of different apps. So, for example, if you want to work as a driver, then it's best for you if there are at least two different driving apps available in your area.
If you're working in a more technical field like graphic design, programming, marketing etc., then you can try to find full-time freelance gigs on platforms like Upwork, Freelancer or Fiverr. Making a good salary is very achievable among freelancers working in technical fields, regardless of where you want to work from.
Make money on the side before working full-time
A general advice for all freelancers regardless of the type of job you want to work in is to try it out first. If you have a full-time or a part-time job that is giving you an income and you're thinking about trying full-time freelance, don't quit that job just yet. First, try an app-job as a part-time gig, and if you like it and it brings in the money you want, then start thinking about doing it full-time.
Food delivery
Making a full-time paycheck with delivery jobs is possible, but you need to be ready to put in the time and work. The workdays could be as long as 10 to 13 hours per day, but the good news is that if you do put in that time, then you will definitely bring back home a nice paycheck! Remember that with delivery jobs you decide your own schedule, so how many hours per day you'll work depends only on you.
With food delivery jobs, a lot of your earnings will depend on the market – not every market is going to be the same and not every day is going to be the same, so test the waters first, and ask others what are the best areas to work in your town. If you want to try working with food delivery, check out companies like Postmates, DoorDash, Uber Eats, Grubhub or Wolt are available in your town!
TaskRabbit
On TaskRabbit you can make a good amount of money (some taskers make it to about $2000 a week!), but it's all about strategizing. In the worst end case scenario, you could be getting mostly small, low-paid jobs with long commutes. But with some strategy, this could be turned around into a good paying job! If you want to try freelancing full-time as a tasker with TaskRabbit, here are some things to keep in mind:
Be flexible – being able to accept a job last minute is a key to start making good money on TaskRabbit! Jobs that are last minute and to be done in a very short notice are likely to pay more.
Be versatile – being willing to take on a big range of tasks will help you land jobs more frequently. The more jobs you're ready to take, the better for your wallet.
Get skilled – while you can find nice paying tasks that are simple and don't require many skills, many of the better-paying gigs will require some skills. So if you have the means and the time, think about investing in learning a new skill you can use – such as carpentry, construction work etc.
If TaskRabbit is something you're interested in, find it in your city and learn more about your tax situation as a full-time Tasker.
Driving
One thing that is very important for the full-time drivers is to check the markets in their area. Even though you might be making a nice amount close to where you live, it's possible that there's a market out there where your earnings could be much higher. If you want to go full-time, this is definitely worth looking into. For example, this might mean driving to an airport 40 minutes away instead of staying in your neighbourhood, or driving to a big city next to you – even if it seems far, if there will be more rides there, this will pay off.
Another thing to check is whether there are bonuses available in the area you want to work in. If they are, such as Lyft's Ride Streaks and Ride Challenges, you will be able to get a lot of money out of those bonuses if you go full-time, and they can become a significant chunk of your earnings.
If that sounds interesting, learn more about a driver who successfully started driving full-time with app jobs! If you want to give it a go, check out if apps like Lyft, Uber or Bolt are available in your town.
Fiverr
Fiverr is a platform where freelancers can find gigs. It's a great place to look for more qualified gigs, such as working in translations, illustrations and logo designs etc. But, you can also find simpler tasks on Fiverr, usually requiring some computer skills. This could be anything like formatting documents, giving travelling advice, creating forms using google forms and many more. It's possible to make a nice sum working full-time with Fiverr, and if that's something you want to try here are some things to keep in mind:
Try to get many gigs per day – after creating your profile you will be getting some offers organically, but it will help to send out personalised offers to potential clients and to put some time into advertising yourself on Fiverr.
Respond to your customers quickly – that ties together with the point number one. If you respond quickly to the message, you have a bigger chance of landing the gig.
Make use of the gig-extras – gig extras could be such things like charging $10 if you do the gig within 24hours etc. Finding a good use of gig-extras can have a big impact on your overall earnings.
Find a combination of gigs that works for you!
Monotony and repetitiveness can be tiring, so don't be afraid to mix and match your gigs to find a balance that works for you. Maybe being a driver brings you good money but you don't want to sit in a car all – try combining it with some Fiverr work! Maybe you work as a tasker and want to try out some home-cooking jobs or food delivery for a couple of hours per week? Combining multiple jobs and multiple gigs are becoming a common practice and might be what you need to do to become a full-time freelancer.
So, full-time or part-time?
If you want to consider full-time freelance, there are a couple of different alternatives for you to try, so browse your options and choose what suits you best. Making a living with app jobs full-time is definitely possible, and there are people out there who do it. But remember that you need to be ready to put in the time and check your market before you start.