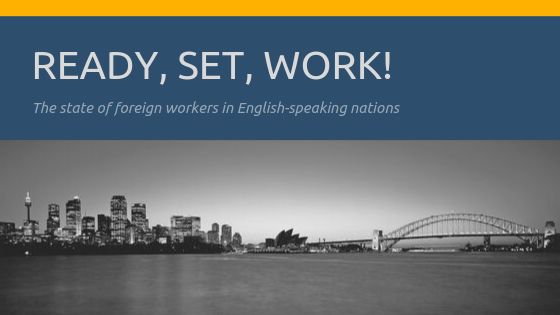 The number of people migrating to English-speaking nations is greater than ever before in the modern world. The utopia of these nations attracts many from far and wide in the pursuit of work.
Here at AppJobs, we have analysed data to understand the average length of time to apply for a work permit as well as ease of integration into the main English-speaking countries. Our research found that only 33.6% of the population in the UK believe that having an increased number of people of different races, ethnic groups and nationalities will make their country a better place to live; in comparison to 58% of the population in the USA.
With moving to a new country comes integration. We take a look at ease of integration across the four nations using factors such as labour participation and poverty.