Graduating with a degree can boost your career and provide job opportunities within a variety of different roles. But five years down the line, which university subject can guarantee you the most money, and does the university you go to have an impact on your future salary?
Here at AppJobs, we have analysed UK government data from the Department of Education in order to reveal the lowest, average and highest prospective salary for each university subject as well as taking a look at the top-earning universities by subject, five years after graduating. So, what does the university wage chart look like?
Entering the world of employment is a daunting time for any graduate, irrespective of where they study or what subject they've studied. From Politics and Medicine to Nursing and Computing, the university can provide a wealth of skills that match a number of different job roles. However, one of the biggest draws to choosing a course is the salary you're likely to receive once graduating. We've analysed data to reveal the range of graduate starting salaries after five years of graduating, including the average earnings each university subject can provide. By doing so we can reveal the most financially rewarding subjects.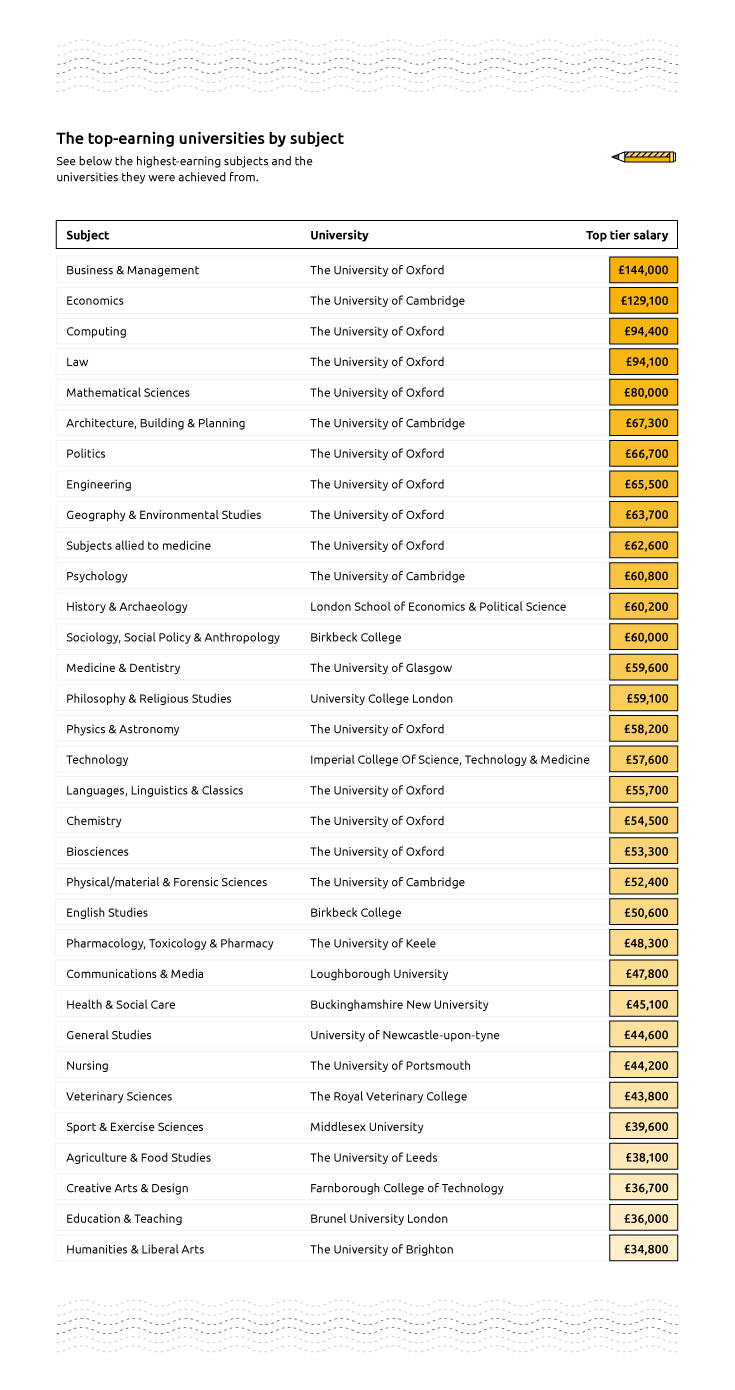 The university you choose to go to can have a huge impact on the type of job you secure after university. With prospective employers looking into both the grade you achieved but also where you studied, Russell Group universities such as The University of Oxford and The University of Cambridge, notably, appear the most out of all the universities with the highest-earning graduates, with Oxford appearing 12 times and Cambridge four. What's more, The University of Oxford takes the top spot with students achieving salaries of up to £144,000 per annum after five years of graduating.
Our results also found that aside from Oxford and Cambridge, London School of Economics & Political Science saw a History & Archeology student achieving a salary of £60,200 after the first five years of graduating.
How profitable is your degree?